During the run-up, which peaked at a remarkable $ 60,000, many proponents of the cryptocurrency called for the pioneer Bitcoin (CCC:BTC-USD) to hit six-digit targets. At the time, the buzz was sky-high, but the potential seemed even greater for cryptos due to the relative lack of mainstream integration. The party came to a fairly abrupt end, however, when BTC fell below $ 30,000 at some point after its peak.
Unsurprisingly, the bulls woke up when Bitcoin – denying the bearish ramifications of falling below such a clear, psychological threshold – first poked its head above $ 30,000 and then quickly headed for and eventually above $ 40,000. Had a new rally started? It's still an open question, however, if Bitcoin did rebound it would be one of the fastest rebounds ever. This would of course have a massive impact on alternative cryptos.
But what is the probability that Bitcoin will rise higher and maybe take other cryptos with it? According to a March 2018 MIT Technology Review article, "Metcalfe's Law, which measures the value of a network, can calculate the value of a cryptocurrency – and predict when to get out."
And how exactly does this law apply to cryptos? MIT: "The value of a network is ascribed to Bob Metcalfe, the inventor of Ethernet and founder of the computer networking company 3Com. Metcalfe's Law says that the value of a network is proportional to the square of the number of users it has. "So apply the same formula to cryptos and you can better assess their" intrinsic "value.
About 106 million people use cryptos, according to a February Business Insider article. Assuming they are all actively involved in Bitcoin, what you get is what appears to be an incredibly high intrinsic value. If Metcalfe's Law is correct for valuing cryptos, it means that relatively few participants have a significant impact on the sector, which means you should always be aware of volatility.
Here are seven altcoins to watch out for:
Most importantly, when it comes to cryptos, you should use your common sense rather than trying to decipher all of the news and rumors surrounding the sector. In addition, money management is key. If you want to play here, you should do so with money that you can easily afford to lose (e.g. 3% or at most 4% of your total portfolio).
Watching Cryptos: Ethereum (ETH)
Source: Shutterstock
As the number two virtual currency by market capitalization, Ethereum is generating a lot of interest. During the recent rebound, with cryptos regaining some of their losses from a few months earlier, ETH managed to hit a high of around $ 2,716.
For bullish investors, you want Ethereum to hold that price point. Based on the high of $ 4,362, the Fibonacci retracement levels are listed below:
61.8% retracement: $ 2,696
50% retracement: $ 2,181
38.2% retracement: $ 1,666
23.6% retracement: $ 1,029
As you can see above, $ 2,696 represents the 61.8% retracement, suggesting that a drop here will cause the bears to try to push ETH down to around $ 2,200.
To be fair, some evidence suggests that Bitcoin could experience a "supply shock" where BTC investors hold onto their holdings for the long term, thereby reducing supply. Potentially, this dynamic could drive ETH and other cryptos up, although great caution should be exercised when using this metric as it is not always reliable.
Binance Coin (BNB)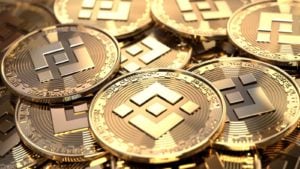 Source: Robert Paternoster / Shutterstock.com
One of the cryptos that seemingly came out of nowhere, nobody is now questioning the credibility of Binance Coin. Connected to the virtual currency exchange Binance, which was launched in July 2017, the platform has become one of the largest in the world. And the eponymous coin currently ranks fourth in market capitalization, only behind Bitcoin, Ethereum and Stable Coin Tether (CCC:USDT-USD).
But can BNB hold out long enough to go higher from here? In early May of this year, Binance Coin peaked at around $ 691. Based on this peak, we have the following Fibonacci retracement levels:
61.8% retracement: $ 427
50% retracement: $ 346
38.2% retracement: $ 264
23.6% retracement: $ 163
As of this writing, BNB is trading around $ 330, making it one of the weaker alternative cryptos as it is below its 50% retracement level. The other problem is that Binance Coin has apparently been showing a bearish head and shoulders pattern since February.
Even if you are optimistic about the odds, it is best to be extremely careful here.
Cryptos to watch: Cardano (ADA)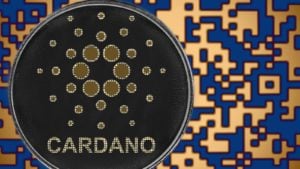 Source: Stanslavs / Shutterstock
Cardano is one of the few great alternative cryptos – stable coins not included – priced below $ 2. For this reason, Cardano naturally appeals to speculators. It's not a complete gamble like some other high profile digital assets. At the same time, it has a lot of upside potential due to the law of small numbers.
It doesn't hurt that celebrities have accepted ADA coins, either. Whether you buy it based on trading sentiment or the fact that the underlying platform uses an energy efficient proof-of-stake protocol, there is a lot going on here. From its high of $ 2.46, we have the following retracement levels:
61.8% retracement: $ 1.52
50% retracement: $ 1.23
38.2% retracement: 94 cents
23.6% retracement: 58 cents
At the time of writing a price of $ 1.37, Cardano is doing quite well. At this rate, he's within 11% of his 61.8% retracement and 11% above the 50% threshold. One worrying factor, however, is that the general technical picture has appeared weak since January this year. Proceed carefully.
XRP (XRP)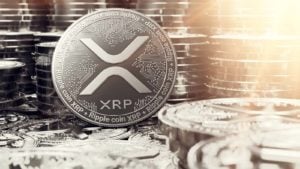 Source: Shutterstock
When XRP first hit the scene, the coin represented the wider application of blockchain technology with the developing company Ripple Labs Researching the use of architecture for super-efficient and lightning-fast payment systems. While the overall concept was exciting, XRP has also sparked controversy because it is not degradable.
Without the ability to really participate in building the underlying blockchain network, XRP therefore seemed like a centralized asset with nuances of decentralization. Today, XRP has caused controversy for a different reason, and has drawn the ire of the Securities and Exchange Commission for being a security in disguise.
Ironically, the current controversy surrounding XRP has sparked a surge of support among supporters of cryptos. But will it be enough? After hitting a peak of around $ 1.96 this year, here are the retracement levels:
61.8% retracement: $ 1.21
50% retracement: 98 cents
38.2% retracement: 75 cents
23.6% retracement: 46 cents
With a hair under 72 cents as of this writing, XRP is a questionable asset. I'm not trying to spread slander – I just look at the numbers. With less than 38.2% retracement, I would look elsewhere.
Watching Cryptos: Dogecoin (DOGE)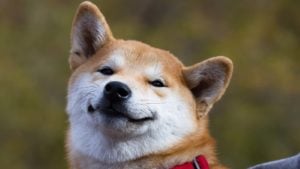 Source: Wollertz / Shutterstock
Dogecoin is the speculative yet lovable virtual currency that caught everyone's imagination during its incredible surge to around 74 cents. Dogecoin proves that anything can happen in the wild world of cryptos. Developed as a joke and social commentary, DOGE developed a life of its own. Sure enough, the underlying network is far more efficient and environmentally friendly than competing digital assets, but who are we leading the way?
Of course, most people pile into Dogecoin because of its speculative potential. To be fair, the asset has turned some daring gamblers into millionaires, which in turn has fueled further speculation. Based on its maximum price, here are the Fibonacci retracement levels:
61.8% retracement: 46 cents
50% retracement: 37 cents
38.2% retracement: 28 cents
23.6% retracement: 17 cents
While I understand that Dogecoin is both a crypto coin and a cultural phenomenon, popularity alone doesn't drive reviews. From today's perspective, DOGE is trading at a price of just under 20 cents, well below its percentage retracement of 38.2%.
You should be skeptical as it shouldn't take a lot of volume to drive sub-dollar cryptos higher.
Unit exchange (UNI)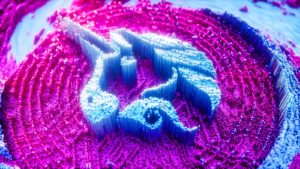 Source: Shutterstock
Basically, Uniswap is one of the most compelling digital assets due to its decentralized financial platform (DeFi) – technically a blockchain token. As CoinMarketCap employee Camila Russo explains, "These distributed networks allow people to be in control of their own assets and data and to transfer value from one person to another without the need for intermediaries such as banks or other financial institutions . "
In short, Uniswap and similar platforms allow individual contributors to participate in functions that, compared to their traditional counterparts, are only reserved for the privileged and well-connected people. DeFi technologies, for example, make it possible for ordinary people to act as market makers to provide liquidity, a concept unheard of for the regular stock market.
Since Uniswap peaked at just under $ 45 in early May, the following Fibonacci retracement levels are listed:
61.8% retracement: $ 27.79
50% retracement: $ 22.49
38.2% retracement: $ 17.18
23.6% retracement: $ 10.61
Based on a price of $ 24.38 at the time of writing, UNI isn't in a bad spot and has done some work. The bulls recently rose above the 50% retracement and could run towards $ 28.
Cryptos to watch: Litecoin (LTC)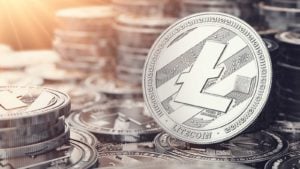 Source: Wit Olszewski / Shutterstock.com
The original altcoin, other hot cryptos overshadowed Litecoin. Still, LTC remains a popular choice among speculators because it offers a robust combination of credibility, long track record, and serious profitability potential.
During the last major crypto rally, when Bitcoin broke five digits for the first time on its way to just under $ 20,000, Litecoin peaked at around $ 360. This year, LTC was able to briefly exceed this level on an intraday basis, albeit not too far at just under 413 US dollars. Given this peak, here are the retracement levels to watch out for:
61.8% retracement: $ 255.21
50% retracement: $ 206.48
38.2% retracement: $ 157.75
23.6% retracement: $ 97.46
Litecoin is currently trading at $ 140.69. No matter how you look at it, unless we get a bullish wave, LTC is in the danger zone. Trading around 11% below the 38.2% retracement level is not a cheap place to go.
At the time of publication, Josh Enomoto held a LONG position at BTC, ETH, ADA, XRP, DOGE, UNI and LTC. The opinions expressed in this article are those of the author and are subject to InvestorPlace.com's posting guidelines.
Josh Enomoto, a former senior business analyst at Sony Electronics, has helped broker key contracts with Fortune Global 500 companies. Over the past several years, he has provided unique, critical insights into the investment markets as well as various other industries including law, construction management, and healthcare.