Decided now is a good time to buy Avalanche? Luckily you can pick some up easily with Gemini or Crypto.com!
Avalanche is a highly scalable Layer 1 protocol that attempts to improve scalability without compromising decentralization or speed. Considered by many as an Ethereum competitor, Avalanche trumps Ethereum in terms of gas fees and has the capacity to process up to 6,500 transactions per second. However, because Avalanche uses the Ethereum Virtual Machine (EVM), it more so complements Ethereum than competes with it. Its status as a popular Ethereum competitor makes it difficult to give an accurate long term Avalanche price prediction. If Ethereum manages to solve its issues before another Layer 1 like Avalanche can take a large share of its users, all other Layer 1s might suffer terribly.
The native coin, AVAX, serves as the Avalanche ecosystem's medium of exchange. AVAX powers the network, and it's used to facilitate transactions on the network, distribute system rewards and participate in governance. 
Avalanche History
The Avalanche blockchain was founded by a computer scientist and professor at Cornell, Emin Gun Sirer. The blockchain is backed b y Ava Labs, a for-profit company that supports the Avalanche blockchain, also run by Sirer. 
Avalanche recently launched the Rush program, setting aside $225 million worth of AVAX for developer incentives. The program has seen great success, and similar incentive programs have been implemented in other Layer 1 projects. When Sirer was asked in an interview with Forbes about the similar programs, he called them copycats – Sirer also believes that Avalanche is further along in its technology than any other chain, even further along than the yet-to-be-launched Ethereum 2.0 via Forbes.
Pros and Cons of Avalanche
The Avalanche blockchain has a few key advantages, as well as areas needing improvement:
Pros
Subnets that are great for gaming and institutional use
Transaction finality < 2 seconds
Infinite transactional throughputs
More decentralized than most competitors
EVM compatibility to make using Ethereum dApps on AVAX simple
Cons
Number of developers is small in comparison to other Layer 1s
Dropped over 75% in 2022
Must compete with Ethereum and its many Layer 2s
Avalanche Competition
Creating alt-Layer 1s is a bold play with the behemoth that Ethereum has become. While Avalanche has to compete with Ethereum, Solana, Binance Smart Chain and others, it also must compete with the many Layer 2s built on top of Ethereum.
Ethereum has a firm grasp on the number 1 smart-chain compatible blockchain, leading in users, developers, market capitalization and many more aspects. 
Avalanche is unlikely to flip Ethereum but can certainly carve out a section of the market suited for its chain. Continuing its success with GameFi and institutions that want to dip their toe into blockchain technology will be crucial.
Is Now a Good Time to Buy Avalanche?
Avalanche has been in a downward trend since its all-time high of $146.22 in November 2021, causing many retail investors to exit the market. Moreover, over the last few months, the cryptocurrency market has been rattled by negative events such as the Terra Ecosystem collapse, Celsius' suspension of withdrawal and transfers and concerns of Three Arrow Capital becoming insolvent, all of which exacerbated the bleak trajectory for Avalanche and the broader cryptocurrency market. In June 2022, Avalanche was trading for less than $20, down over 80% from its all-time high. However, Avalanche is not alone in its descent. Bitcoin tumbled to $18,000 in June 2022, marking the first time in history in which Bitcoin traded below the previous cycle's all-time high.
Nonetheless, while some see a fearful and somber market, others see a magnificent opportunity. In hindsight, times of unprecedented fear and pessimism often turn out to be extraordinary opportunities to accumulate an asset at fair prices. After all, the current price of AVAX is a lot more attractive than a $146.22 AVAX. As a result, if you are a believer in the long-term potential of Avalanche, right now could be a perfect time to start to scale into the market, albeit not without risk. Many high-quality Layer 1 projects are available, with Ethereum dominantly leading the charge.
Ekta Mourya's Bullish Avalanche Price Prediction
Ekta Mourya is a market writer who also provides insight into cryptocurrencies. Mourya discusses how AVAX's market capitalization has recently been growing, as Ethereum transaction fees have been increasing. Mourya also explains how the recent spike in Layer-2 solutions has increased gas prices on the Ethereum network, causing developers to move to other Layer-1 solutions like Avalanche. 
Matthew Sigel's Bearish Avalanche Price Prediction
Matthew Sigel is head of Digital Assets Research for VanEck and discusses the downside to Layer-1 solutions and how investors must have the financial ability, sophistication and willingness to bear the risks of these investments. He also explains how an investment in cryptocurrency is not suitable for all investors. Sigel concludes that current fees and expenses associated with cryptocurrency investments may contribute to its downfall.
Long Term Avalanche Price Predictions
One of the greatest tools in the hands of crypto investors is technical analysis. It can be used to try to predict both short and long term price movements. It isn't perfect, however. It's far from it. Technical analysis is simply using past performance to inform future movements. There are many different kinds of technical analysis techniques like moving averages that average out prices over a certain period or simple patterns that the charts sometimes follow like a head and shoulders pattern. 
Recently, a few brilliant platforms have built techniques to use technical analysis and sometimes other factors to make informed guesses on the future prices of cryptos. Wallet Investor and Digital Coin Price are 2 of the top platforms with strong price predictions on tons of different cryptocurrencies. Remember that these price predictions will likely not be completely accurate and may end up being wrong.
2022 Avalanche Price Prediction
Avalanche has had a painful 2022 so far, falling from almost $120 at the beginning of the year to under $15 in June. It has since recovered significantly from this crash but is still far below its all-time highs. Many analysts predict that AVAX will continue to recover this year but it isn't a certainty.
Trading View, one of the top crypto charts and analytics platforms in the world, offers a great tool that uses technical analysis to predict whether an asset will move up or down over a certain period. The tool currently forecasts that Avalanche will drop over the next month. Again, this could easily be incorrect and shouldn't be construed as financial advice.
Avalanche Price Prediction Over Next Month
September 2022 Avalanche Price Prediction
Digital Coin Price is clearly quite bullish on Avalanche right now because it predicts that it will reach $29.35 by September 9th. Wallet Investor's forecast is even higher, expecting Avalanche to reach $41.91 by the same day.
October 2022 Avalanche Price Prediction
Digital Coin Price again predicts a slight increase from its September forecast through October, forecasting that Avalanche will hit $31.89 by October 10th. Wallet Investor's forecast tool predicts a similar slump in the price. It even gives a slightly lower Avalanche price prediction than its September figure, predicting it will trade around $41.58 by October 10th. 
November 2022 Avalanche Price Prediction
November is where the 2 platforms disagree again on their Avalanche price predictions. Digital Coin Investor predicts another small price increase to $32.57 by November 11th whereas Wallet Investor forecasts a price of almost $52 over the same period. 
December 2022 Avalanche Price Prediction
Wallet Investor and Digital Coin Price both predict a slight decrease in Avalanche's price from November to December. The latter predicts Avalanche to dip to $31.20 by December 13th. Wallet Investor forecasts a small drop from its November price prediction to $48.91.
2023 Avalanche Price Prediction
Wallet Investor's Avalanche 2023 price prediction is relatively bearish. It forecasts that AVAX will start the year high at about $54.54 and slowly drop until it reaches $45.93 by the end of December. Digital Coin Price predicts a small decline in AVAX's price in 2023 too, forecasting a drop from $38.39 in January to $36.21 in December. 
2024 Avalanche Price Prediction
Wallet Investor again gives a bearish AVAX price prediction for 2024, expecting it to drop from $45.83 to $37.25 from January to December. Digital Coin Price has a bullish AVAX price prediction, forecasting an increase from $42.71 to $45.34 over the year. 
2025 Avalanche Price Prediction
Wallet Investor expects AVAX to decline in price even more in 2025 than its previous forecasts, saying it may fall from $37.39 to $28.87. Digital Coin Price predicts that AVAX will drop in 2025 from $52.80 to $45.77. 
2026 Avalanche Price Prediction
2026 is when Wallet Investor's forecast tool thinks Avalanche will begin to falter heavily. It predicts a dramatic drop from $28.64 to $20.07 over the year. Digital Coin Price gives an even forecast for the year, predicting that it will decrease slightly from $39.58 to $39.15.
2027 Avalanche Price Prediction
Wallet Investor forecasts that Avalanche will collapse in 2027, falling from just under $20 to $1.07 over the year. Digital Coin Price is much more bullish and even gives a positive AVAX price prediction for 2027. It predicts that it will increase from $57.53 to $59.10 from January to December.
2028 Avalanche Price Prediction
Wallet Investor's forecasts only span the next 5 years and the platform doesn't provide any AVAX predictions beyond 2027 yet. Luckily, Digital Coin Price has predictions all the way through 2031. It expects AVAX to start strong in 2028, reaching $81.35 in January and fluctuating over the year before dipping slightly to about $78.19. 
2029 Avalanche Price Prediction
Digital Coin Price predicts another fantastic start of the year in 2029 for AVAX, expecting it to hit $92 in January. The platform thinks it will stay relatively steady over the year, only increasing to about $92.60 by the end of the year.
2030 Avalanche Price Prediction
The platform's 2030 prediction is again quite bullish and has AVAX reaching $100 in January. It forecasts that AVAX will slowly increase over the year, hitting $103.49 by the end of the year. 
2031 Avalanche Price Prediction
Digital Coin Price's last AVAX price prediction is also bullish. It forecasts another increase in January of 2031, reaching $115.89. However, for 2031, it predicts a small decrease over the year down to $111.34.
How to Buy Avalanche (AVAX)
AVAX can be traded on major exchanges such as Gemini and Crypto.com. Many of these platforms even allow you to purchase AVAX using your credit card, through swapping features or through different trading pairs such as AVAX/USDT. Once you verify your identity with the exchange you can use a credit card or deposit a supported fiat currency or crypto and start investing in AVAX.
1 Minute Review
Gemini is a cryptocurrency exchange and custodian that offers investors access to over 100 coins and tokens. Founded in the US, Gemini is expanding globally, in particular into Europe and Asia. Offerings include both major cryptocurrency projects like Bitcoin and Ethereum, and smaller altcoins like Orchid and 0x.
Gemini is 1 of the only brokers with multiple platform options based on skill level. New investors will love the streamlined interface of Gemini's mobile and web apps, while advanced investors might appreciate all the tools that come with ActiveTrader. 
In addition to a host of platform choices, Gemini users also have access to insured hot wallets to store tokens without worrying about digital asset theft. Learn more about what Gemini can do for you in our review.
Best For
New investors looking for a simple mobile and web app
Day traders looking to use technical analysis tools
Users looking for a 1-stop-shop to buy, sell and store all of their cryptos
Pros
Easy and quick signups — can get started in as little as a 5 minutes
Multitude of platforms to accommodate traders of all skill levels
Hot wallets include insurance to protect your from theft and hacking attempts
Cons
Charges both a commission and a convenience fee for users buying and selling through the desktop or mobile app
1 Minute Review
Crypto.com strives to make cryptocurrency a part of everyday life by offering a full suite of services for crypto users. The company offers a Crypto.com App, Exchange, Visa Card, DeFi swap, DeFi Wallet, DeFi Earn, Crypto.com Price, staking, crypto lending, and many other services. What really sets them apart, however, is the combination of super low fees and incredibly generous rewards programs for their users.

Best For
Traders who want access to a secure, low-cost cryptocurrency exchange
Passive investors who want to earn interest on their balance without frequent trading
Mobile investors who prefer to handle all their crypto needs via their phone or tablet
Pros
Low fees
High security
One-stop shop for all your crypto needs (wallet, trading, spending, and more)
Lots of ways to earn interest, rewards, and rebates
Cons
Low privacy
Customer service response time could be improved
How to Store Avalanche Safely
Avalanche can be stored using a hardware wallet or a software wallet. A hardware wallet is widely regarded as the most secure way to store crypto. It keeps your private keys offline so that your crypto is inaccessible to anyone but the holder of the private keys. Ledger wallet is a great choice for a hardware wallet –– Ledger claims to provide the highest level of security for crypto assets.
Conversely, software wallets enable crypto holders to securely store their digital currencies and tokens in one place. These types of wallets allow users to buy, swap, lend and earn cryptocurrency in an efficient manner. The Coinbase Wallet is an example of a software wallet.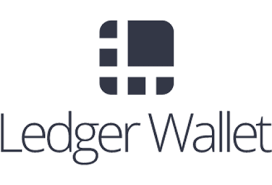 buy now
securely through Ledger Hardware Wallet's
website
1 Minute Review
Launched in 2014, Ledger has transformed into a fast-paced, growing company developing infrastructure and security solutions for cryptocurrencies as well as blockchain applications for companies and individuals. Born in Paris, the company has since expanded to more than 130 employees in France and San Francisco.
With 1,500,000 Ledger wallets already sold in 165 countries, the company aims at securing the new disruptive class of crypto assets. Ledger has developed a distinctive operating system called BOLOS, which it integrates to a secure chip for its line of wallets. So far, Ledger takes pride in being the only market player to provide this technology.
Best For
ERC-20 tokens
All experience levels
Pros
Easy to set up and use
Supports more than 1,500 different digital assets
Tamper proof
Portable
Long-lasting battery
Bluetooth connectivity features
So, is Now A Good Time to Buy AVAX?
If you are a long-term investor, then it may be a great time to start building a position over the coming months. Avalanche as an asset is the same as it was two years ago; nothing has changed besides market sentiment. However, the current macroeconomic backdrop is still gloomy, which means that accumulating AVAX is risky. Further downside is more than likely in the short term. As a result, prudent investors will wait for signs of consolidation and stabilization in prices before establishing positions.
Frequently Asked Questions
Is now a good time to buy Avalanche?
1
Is now a good time to buy Avalanche?
asked 2022-07-25
Henry Stater
1
If you are a long-term investor, then it may be a good time to start building an AVAX position over the coming months. Fearful environments often present greater opportunities to accumulate an asset before the hype picks back up.
Answer Link
answered 2022-07-25
Benzinga
Can Avalanche reach new all-time highs?
1
Can Avalanche reach new all-time highs?
asked 2022-07-25
Henry Stater
1
In light of the current macroeconomic backdrop, it is unlikely that AVAX will reach all-time highs any time soon. Investor confidence continues to dwindle as concern that the global economy may enter a recession continues to grow. Moreover, other risk-on assets such as stocks are also underperforming, ultimately suggesting the current bearish climate is being driven by factors far bigger than the cryptocurrency industry.
Answer Link
answered 2022-07-25
Benzinga