Cardano (ADA) Has Got Particularly Visible On Japanese TV – Cryptovibes.com – Daily Cryptocurrency and FX News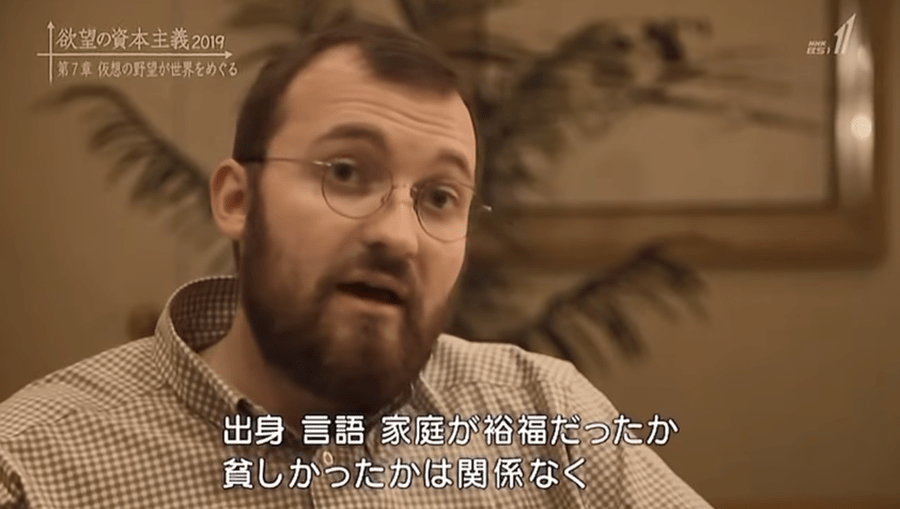 Recently, the official Japanese national television broadcaster BS1 made a documentary on capitalism entitled "Capitalism – The Desire of 2019". In one film, the makers use whether market-oriented neoliberalism has advanced far enough or whether state intervention is required.
From the 57th minute of the film, ADA CEO Charles Hoskinson goes on air with the message for the world, saying:
"What Bitcoin has done is that Bitcoin has taught the whole world that belief does not have to be given to us by a government, that belief does not have to be given to us by a pope, a king or a reputable bank. We can just decide for ourselves. If you don't like it, you just build something better. You don't like your payment system – you're just building something better. "
and then added,
"Three billion people live in a situation where they can't get credit, can't get insurance, their businesses can't get the funds they need to get to the next level, and this ecosystem (Editor's note: decentralized) you all in the same playground and now, for the first time in human history, you have access to the same markets that Bill Gates has access to. "
The middleman of value
Cardano founder Charles Hoskinson concluded his speech by pointing out that the ongoing decentralized revolution is about eliminating a middleman that grows out of necessity and suggests that we can eliminate this through the use of smart contracts and blockchains then he becomes the middleman of value.
Charles Hoskinson on Japanese National Television.
Another Japanese television podcast
The documentary, made by the Japanese channel BS1, isn't the only TV that the Cardano team took place on. National television broadcaster NHK also introduced Cardano to its television as a reliable and scientific project.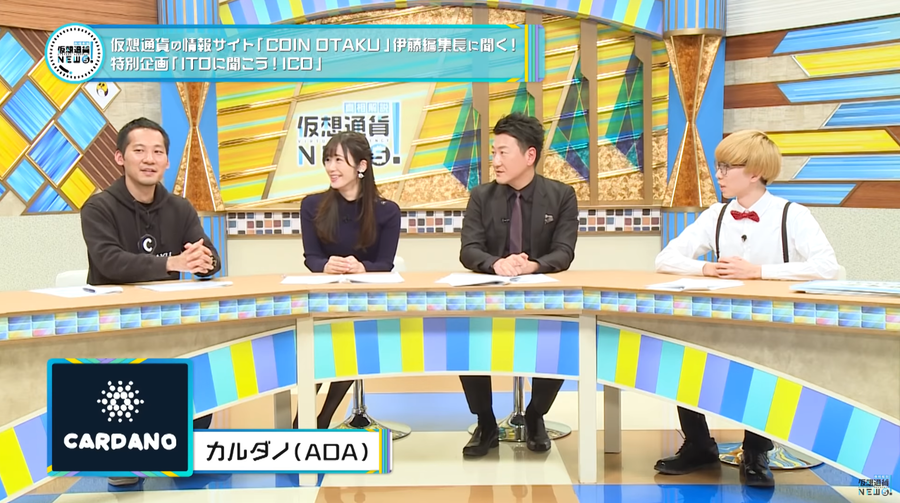 Cardano has also been described as an active community project.
To sum up, Cardano has made a huge improvement with its latest version of Cardano 1.4 that brings significant improvements while also solving some network connectivity issues that many users were previously affected by. The update also brings notable improvements in terms of the hard drive space needed to store the blockchain and more.
In addition, IOHK published the Proof of Proof of Stake (PoS) paper. The paper is fundamental to sidechains in PoS systems and the first strict definition of sidechains in PoS. This development could have a huge impact on Cardano and cryptocurrencies in general.
Documentary with Charles:

https://www.youtube.com/watch?v=O1wLkDUPaEQ
Japan TV NHK Video:

follow us on Facebook , Twitter and telegram