Decided you want in on the action? You can buy Cardano (ADA) on Coinbase and eToro.
Disclosure: eToro USA LLC; Investments are subject to market risk, including the possible loss of principal.
Cardano (ADA) has been one of the best performing cryptocurrencies of 2021. It started off the year incredibly strong, appreciating from just $0.18 to over $2 per token in a matter of months. However, Cardano has had problems scaling, and it has since lost market share to its competitors. Cardano's 2 largest competitors are Solana and Ethereum. Moreover, it's likely that other smart contract blockchains will outperform ADA until the blockchain solves its problems integrating smart contract functionality on its network.
Cardano was supposed to integrate smart contracts in September 2021 with its release of the Alonzo hard fork. However, its smart contract roll out went poorly, and there is still no DeFi ecosystem built on Cardano heading into 2022. The introduction of smart contracts will allow Cardano to become a player in the decentralized finance (DeFi) space and possibly become an even bigger rival to Ethereum. Holders of the Cardano token (ADA) can also stake their ADA and receive rewards.
What is Cardano?
Cardano is a proof-of-stake blockchain platform launched in 2017 by former Ethereum developer Charles Hoskinson. Cardano, the 1st blockchain built based on peer-reviewed research, is being developed through evidence-based methods. Overcoming the scalability issues of Ethereum is the goal of the project. Hoskinson also wanted Cardano to be a for-profit entity, accepting venture capitalist investments. In contrast, Ethereum was adamant about remaining a non-profit organization.
Elon Musk caused a stir in the markets when he tweeted that Tesla (NASDAQ: TSLA) won't begin accepting Bitcoin until it increases its use of renewable energy. Cardano is a proof-of-stake blockchain in contrast to Bitcoin and Ethereum, which both use a proof-of-work protocol. Proof of stake protocols are more environmentally friendly since they use significantly less energy than proof-of-work chains. The proof of stake system can achieve more than 4 million times the energy efficiency of a proof-of-work system.
The Cardano platform consists of 2 layers. The settlement layer is where the ADA token exists and keeps track of transactions. The 2nd layer, the computation layer, enables smart contracts and decentralized applications (dApps) to run on the platform.
Cardano Market Capitalization
The market cap of Cardano as of December 2021 is around $40 billion, cementing its position in the top 10 largest cryptocurrencies according to CoinMarketCap. The current price of a single ADA token is just over $1 — over 30 times greater than its 2020 low of around $0.03.
You shouldn't focus too much on the cost of an asset because it's the market cap that determines the market value of a project's circulating token supply. The market cap is the coin's value multiplied by the supply of the coin, and it shows the total value of a cryptocurrency project. The market cap also helps disclose the amount of risk involved when investing in a project. Cardano was able to soar to the 3rd highest market cap in August because of the anticipation of the Alonzo hard fork in September 2021. After a rocky rollout and over promising by the team, ADA has fallen back down since the Alonzo hard fork.
The project's large-cap ranking (about $40 billion) makes it principally categorized as a "safe" investment. However, this is in comparison to other cryptocurrencies, and all cryptocurrencies (other than stablecoins) are risky investments. Analysts identify potential capacity for Cardano to grow in value. The Cardano ecosystem is forecasted to grow exponentially, and owning ADA could be rewarding as adoption grows.
C. Jebb's Bull Case for Cardano
C. Jebb is a talented trader who also provides insights into current events and predictions on the crypto market. He thinks that after ripping through all-time highs, Cardano could be due for a correction to the downside in the short term. However, by recently adding Cardano, Japanese exchanges could help produce a bullish move to the upside long-term. C. Jebb predicts that Cardano will go to $10 in the next 10 to 12 months but looks for it to correct in the short term.
In some ways, Cardano is in a similar position to that of Ethereum in 2018, on the cusp of making its debut into the DeFi and NFT space with the release of SundaeSwap. SundaeSwap is a DEX built on the Cardano blockchain. This DEX uses the same protocol popularized by Uniswap, with several innovative adaptations for Cardano. DeFi protocols running on Cardano could be a bullish catalyst for the long-term growth of the ADA token price.
Jason's Bear Case for Cardano
Jason from "A Chain of Blocks" podcast is a brilliant market analyst who is a big Cardano fan. Still, he also sees a possible bearish scenario for the project. The crypto space is exceptionally fast-paced, yet the development at Cardano has been moving at a languid pace. Projects that launched years after Cardano like Elrond and Polkadot have delivered far more robust ecosystems. The lack of smart contract functionality means that not many developers are building on Cardano.
Other projects could increase their lead in development if Cardano can't fix its smart contract problems. If smart contracts succeed, Cardano will still need time to implement sharding to overcome scalability issues. If the bearish scenario plays out, Jason didn't give a price prediction but sees a deep correction coming for the price of ADA.
Where to Buy Cardano
You can buy the ADA token at several exchanges, including Coinbase and SoFi. If you're new to the crypto space, a centralized exchange like Coinbase may be easier to use. Make sure to research several exchanges because each has unique benefits to offer users. SoFi is currently giving away to new users who sign up for an account, making it a great way to start investing in crypto without risking your own money. Checkout the best exchanges for ADA below.
1 Minute Review
SoFi's mission is simple: to help reach clients like you reach their financial independence and realize their ambitions. SoFi knows that this independence comes from making decisions that help your money start to work for you in the long run. The brand helps individuals make these decisions through personal financial products such as personal loans, student loans and automated and active investing. 
The brand additionally provides in-person experiences such as educational and networking events, personalized guidance from experienced financial planners and one-on-one advising with professional career coaches. SoFi's services have been highlighted in outlets such as Forbes, Medium, and CNBC's Make It.
Best For
IPO Investing
Mobile Investing
Pros
U.S.-based customer service
Highly-rated mobile app for iPhone and Android
Cons
Only available in the U.S.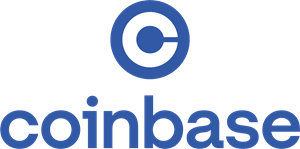 Commissions
Account Min
$0
1 Minute Review
Coinbase is one of the Internet's largest cryptocurrency trading platforms. From Bitcoin to Litecoin or Basic Attention Token to Chainlink, Coinbase makes it exceptionally simple to buy and sell major cryptocurrency pairs. 
You can even earn cryptocurrency rewards through Coinbase's unique Coinbase Earn feature. More advanced traders will love the Coinbase Pro platform, which offers more order types and enhanced functionality.
Though Coinbase doesn't offer the most affordable pricing or the lowest fees, its simple platform is easy enough for complete beginners to master in as little as a single trade.
Best For
New cryptocurrency traders
Cryptocurrency traders interested in major pairs
Cryptocurrency traders interested in a simple platform
Pros
Simple platform is easy to operate
Comprehensive mobile app mirrors desktop functionality
Coinbase Earn feature rewards you with crypto for learning about available coins
Cons
Higher fees than competitors
Commissions
Account Min
$50 for US and Australia; $200 everywhere else
1 Minute Review
eToro, headquartered in Cyprus, England and Israel, has provided forex products and other CFD derivatives to retail clients since 2007. A major eToro plus is its social trading operations, including OpenBook, which allows new clients to copy trade the platform's best performers. Its social trading features are top notch, but eToro loses points for its lack of tradable currency pairs and underwhelming research and customer service features
Best For
U.S. based cryptocurrency traders
Social and copy traders
Simple user interface
Community engagement and following other traders
Pros
25 cryptocurrencies
Expansive network of social trading features
Large client base for new traders to imitate
Cons
U.S. traders can only buy cryptocurrency

Commissions
. 25% or less
Account Min
0.00001 BTC
1 Minute Review
Gemini is a cryptocurrency exchange and custodian that offers investors access to 26 coins and tokens. Founded in the US, Gemini is expanding globally, in particular into Europe and Asia. Offerings include both major cryptocurrency projects like Bitcoin and Ethereum, and smaller altcoins like Orchid and 0x.
Gemini is 1 of the only brokers with multiple platform options based on skill level. New investors will love the streamlined interface of Gemini's mobile and web apps, while advanced investors might appreciate all the tools that come with ActiveTrader. 
In addition to a host of platform choices, Gemini users also have access to insured hot wallets to store tokens without worrying about digital asset theft. Learn more about what Gemini can do for you in our review.
Best For
New investors looking for a simple mobile and web app
Experienced investors who need a more advanced platform with more tools
Users looking for a 1-stop-shop to buy, sell and store all of their coins
Pros
Easy and quick signups — can get started in as little as a few minutes
Multitude of platforms to accommodate traders of all skill levels
Hot wallets include insurance to protect your from theft and hacking attempts
Cons
Charges both a commission and a convenience fee for users buying and selling through the desktop or mobile app
How Long Will it Take for Cardano to Reach $10?
Cardano has been one of the breakout projects of 2021. It proved its ability to reach high price points by continuously smashing through all-time highs. Cardano could increase its user and developer base as DeFi and NFT projects are able to be released, but this cannot happen without smart contracts. NFTs and DeFi apps should cause an increase in the price of ADA if user adoption continues to grow.
For Cardano to reach $10, Bitcoin will have to remain on an upswing into 2022. However, due to the very turbulent nature of the crypto markets, you should not put too much confidence into price predictions. There could also be delays in project development. A more conservative outlook is that ADA could reach $10 in the next 1-2 years.
Where to Store Cardano Safely
It's not safe to leave your crypto assets on an exchange because, in the event of a hack, you could lose your money. The best practice is to keep your crypto assets offline in a hardware wallet or an online software wallet, depending on your preference. Using a crypto wallet gives you more security as long as you keep your private keys safe.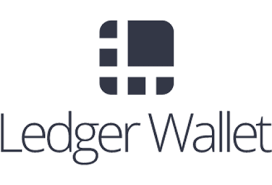 Best Hardware Wallet: Ledger
The Ledger is one of the best hardware wallets to secure your cryptocurrencies. The device is primarily an offline hardware wallet. It has software with an easy-to-use interface to help users manage their portfolios. It also connects to Bluetooth or USB, depending on whether you're on a desktop or mobile.

Best Software Wallet: ZenGo
ZenGo wallet is a mobile software wallet with a stylish interface along with a built-in exchange for trading. The ZenGo wallet is excellent for beginners because the support team is there to answer any questions. The wallet also removes the hassle of keeping private keys and seed phrases because it uses facial biometrics.
Bonus:
ErgoDEX is a decentralized exchange (DEX) that runs on both Cardano and Ergo networks. Ergo has had a long-standing relationship with Cardano due to overlapping technologies. The DEX running on both blockchains allows for quick liquidity swaps between the networks. The Cardano ecosystem is just beginning to grow. As use cases for the ADA token increase, token holders will reap the benefits.
Current Crypto Prices
The total market cap for the entire crypto space is just over $2 trillion. Positive sentiment in the market seems to be making the $2 trillion overall crypto market cap act as a support level. Bitcoin (BTC) and Ethereum (ETH) continue to look steady as they trade sideways within a tight price range. Most analysts anticipate a breakout move in positive price action, confirming the continuation of the bull market.
Investing in cryptocurrency can be a roller coaster of extreme price swings, so don't invest more than you can afford to lose. Research the projects you support to ensure that the team is legit and that the token has a use case. Remember that even a bona fide project could take years to develop or could fail.
So, Is Cardano Still a Good Investment?
Suppose you believe in Cardano's ability to deliver smart contracts and overcome scalability issues soon. In that case, ADA could prove to be a superb investment. The release of DeFi and NFT apps like SundaeSwap and ErgoDEX could drastically increase the number of transactions on the network, driving the ADA price higher. Early adopters who hold ADA before the release of these dApps could prove to be a profitable endeavor.
Benzinga crafted a specific methodology to rank cryptocurrency exchanges and tools. We prioritized platforms based on offerings, pricing and promotions, customer service, mobile app, user experience and benefits, and security. To see a comprehensive breakdown of our methodology, please visit see our Cryptocurrency Methodology page.