Please note that we are not authorised to provide any investment advice. The content on this page is for information purposes only.
One of the fastest-growing cryptocurrencies over the past couple of years is EOS. With incredible potential to shape future industries, the real-world use cases for EOS are limitless – prompting many investors to begin adding it to their portfolios.
In this article, we dive into our EOS price prediction – covering the coin in great detail and highlighting where you can invest in EOS with zero commissions!
EOS Price Prediction 2021 to 2022
If you're looking for a quick breakdown of our EOS prediction 2021, then look no further. Found below is our EOS forecast for the upcoming months, providing all of the necessary information you need to make an effective investment decision. In the following sections, we'll explore EOS in detail, highlighting the various factors that affect the EOS price live.
One Month – The price of EOS coin continues to fall short of $6 through August into early September, 2021. Over the next month, we could see this level reached, following the current pullback and current bullish momentum in the crypto market.
Three Months – If momentum continues, price should break resistance around $7. Once this happens, we predict that EOS will head to the $10 mark within the next three months.
Start of 2022 – Our EOS forecast estimates that the coin price will reach the $12 level by 2022. This would represent an increase of 142% from current levels.
EOS Price History – the Story of 2021 So Far
If you're looking to buy EOS UK, it's essential to do your due diligence and research the coin beforehand. This section will dive into the EOS price history in detail, highlighting how the price got to this point. But first, let's take a brief look at what EOS actually is.
Put simply, EOS.IO is a blockchain-based platform that is used to develop and launch dApps (decentralised apps). The idea for EOS.IO was based on a white paper published in 2017, with the company block.one creating and launching the ICO the following year. The native token on the EOS.IO platform is called EOS – which is what investors can speculate on in the financial markets, although the terms are used interchangeably.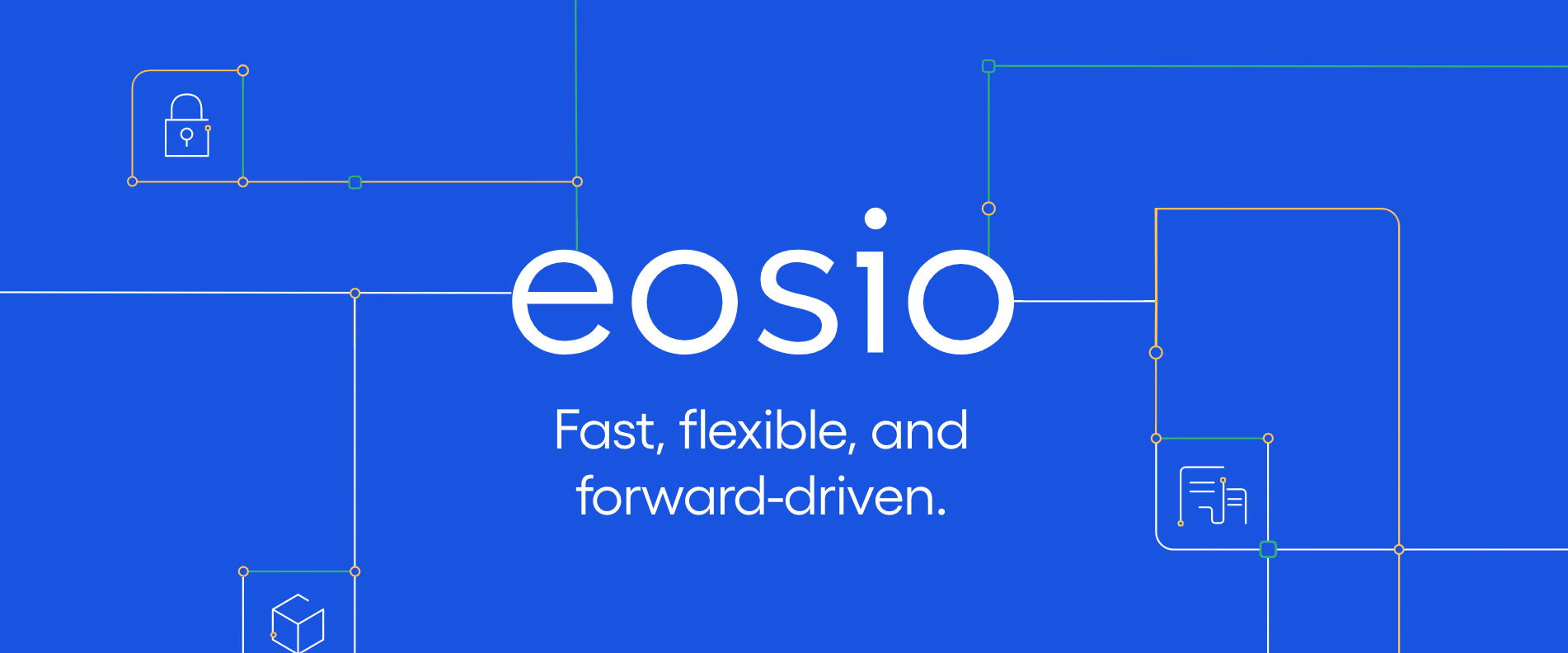 EOS was developed by Daniel Latimer and Brendan Blumer, with the latter still serving as the company's CEO. The two founders have created EOS with the intention of being faster and cheaper than the traditional systems we use today. Notably, EOS aims to rival the current king in the sector – Ethereum.
Ethereum can only complete 15 transactions per second, whilst EOS's blockchain technology aims to achieve millions per second. Although this isn't the case yet, the founders are making solid progress towards this goal. The potential use cases for the EOS platform are vast, prompting much speculation in the market.
The price of EOS has experienced some vast spikes since it was listed in 2017. The most notable spikes were the ones that occurred in January 2018 and May 2018 – with the former seeing price increase by 1721% in a matter of weeks! However, since the spike in May 2018, the EOS price has gradually descended from those lofty heights.
This all changed in early 2021 when the EOS price rose by just over 118%. Although the price did decrease immediately after, this prompted much hype around EOS. The hype was justified, as EOS rose another 196% in the following weeks, hitting a yearly high of $14.8.
Again though, a similar thing happened in the sense that price immediately retreated in a bearish manner. This dramatic fall has continued, knocking 66% off the coin's value down to the current EOS price. However, there are some slight hints that momentum may be shifting.
July 2021 saw the EOS price rise by around 86%, highlighting that the bulls may not be done with this altcoin yet. Again, much of this rise can be attributed to the broader market rally – but the fact that investors are becoming bullish on EOS is a good sign. If this momentum continues, we could see EOS push back to the highs of May 2021 over the coming months.
As we enter September 2021, we have seen EOS battle the tide as it continues to breakout to the upside beyond $6. With bullish momentum persevering and Bitcoin breaking $50,000, we will likely see $6 hit and surpassed if the bull-run persists.
EOS Price Forecast
The next step in our EOS stock forecast is to examine the different factors that will help us predict the future EOS price. Following a similar methodology to when you buy stocks, it's essential to look at fundamental and technical factors that could impact price. With that said, the sections below dive into these elements, ensuring a logical and accurate EOS price prediction.
Technical Analysis
The first thing to note in our EOS price analysis is the massive spike in May 2021. This volatility made a lot of investors some great returns – but it was short-lived. The subsequent price decline has been drastic, although there are some signs recently that the tide could be turning.
67% of retail investor accounts lose money when trading CFDs with this provider.
As you can see, EOS broke out of the falling wedge pattern that price was trapped in throughout June and July. Usually, when price breaks from this type of pattern, it can imply upwards momentum to come. This is what we have seen recently, as EOS headed towards the $5.8 level.
The next resistance level is around the $6.8 region, which will be interesting to see if the current price can break through it. If this occurs with a solid daily or 4H close, it will 'confirm' the bullish upside. However, it's important to wait for a solid confirmation because this level is relatively strong, so price could reject and move back down.
Fundamental Analysis
In terms of fundamental factors, one of the most appealing things about the EOS blockchain is the low costs. When you make a transaction on the Ethereum (ETH) platform, you have to pay fees in the form of GAS. These can be pretty expensive relative to other platforms, especially when the volume is higher.
EOS operates differently, as people who hold EOS tokens are essentially 'owners' of the network. Due to this model, transactions are essentially free to make, regardless of the volume. This is one of the most practical benefits of using EOS over similar platforms, making it more attractive to individuals and companies worldwide.
Furthermore, as reported by Kraken, EOS allows users to vote on decisions that might be made to alter the software. This ensures that no single point of authority can implement drastic changes, as there must be a majority vote to make alterations. Again, many investors believe this is a good thing, as it ensures the platform remains user-friendly going forward.
EOS Price Prediction 2025 – Long Term Outlook
The next stage of our EOS forecast is to analyse the bigger picture for this crypto. This is a crucial component when you consider how to buy cryptocurrency, as it ensures you are making an informed investment decision. Luckily, the future does look bright for EOS, with significant returns potential in the years to come.
One of the critical things that may drive the EOS price in the future is the launch of the company's cryptocurrency exchange. Capital.com notes that block.one plans to launch an exchange soon with over $10 billion in funding from various venture capital funds. The exchange will combine centralised and decentralised components, providing a 'best of both worlds' scenario.

Furthermore, the EOS developers are looking into ways that they can increase staking rewards. This is obviously very appealing to EOS holders, as they'll essentially receive more EOS tokens just for staking them. Again, this hasn't been confirmed yet, by block.one is currently looking for ways to increase these rewards.
With these points in mind, the future looks bright for EOS. Our EOS price prediction 2025 sees the coin break past the highs of May 2021 and head towards the $20 level. This would put it slightly below the all-time highs showcased in April 2018.
Following this, our EOS price prediction 2030 is similarly bullish. Given the platform's potential, we can foresee many major institutions adopting it over the next decade, leading to substantial value increases for EOS. With this in mind, our EOS coin price prediction for 2030 is that the coin will be valued at $25.
As a disclaimer, all of these predictions are made based on our own analysis. Due to the inherent volatility of the crypto market, it's challenging to make a 100% accurate price prediction over the short term or long term. However, we feel our EOS forecast does an excellent job of this, ensuring you can make an informed decision.
EOS Price Chart
Given the EOS price today, you may feel more inclined to buy Bitcoin (BTC) or another digital coin with a larger market cap due to how well established they are. However, as EOS is currently low price compared to its peers, it does offer a great chance to get in at appealing levels. Should EOS rise to the levels that Bitcoin or Ethereum, it would undoubtedly represent a good investment for many market participants.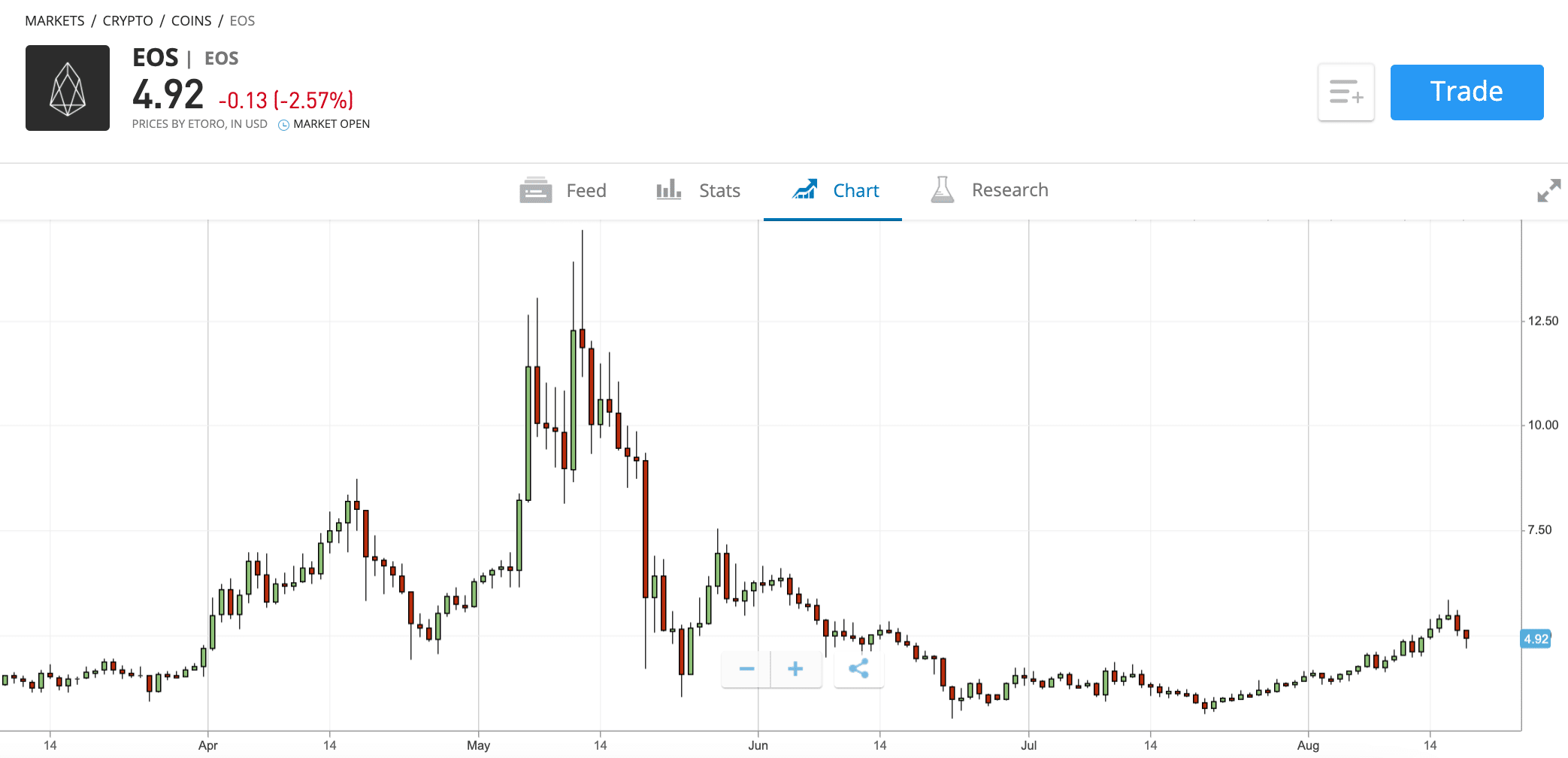 67% of retail investor accounts lose money when trading CFDs with this provider.
As you can see from the price chart, the momentum has slowed drastically from previous levels. However, all it takes is one sizeable bullish impulse for the hype to begin rising, creating a snowball effect for EOS. Furthermore, EOS has a strong community backing (especially on social media sites such as Reddit), which can help it increase in value.
The recommendation we have derived from our EOS price prediction is to wait and see if EOS can break past the $6 level. This would mean that the sentiment is positive for this coin, providing a 'safer' level to get in at. Although it may take a while, our EOS forecast predicts that the currency will return to previous all-time highs – and potentially beyond.
Where to Invest in EOS
Before rounding off this EOS forecast, it's important to discuss where to invest in the coin. To invest in EOS, you'll have to create an account with one of the best trading platforms that offer EOS as a tradeable asset. These days there are so many platforms competing with one another that it can seem tricky to decide which one to opt for.
Luckily, we've done all the research and testing beforehand and narrowed it down to our number one pick. That pick is eToro, who have over 20 million users worldwide. eToro is regulated by the FCA, ASIC, and CySEC, three of the most reputable entities in the industry. This ensures that all users are protected when using the eToro platform.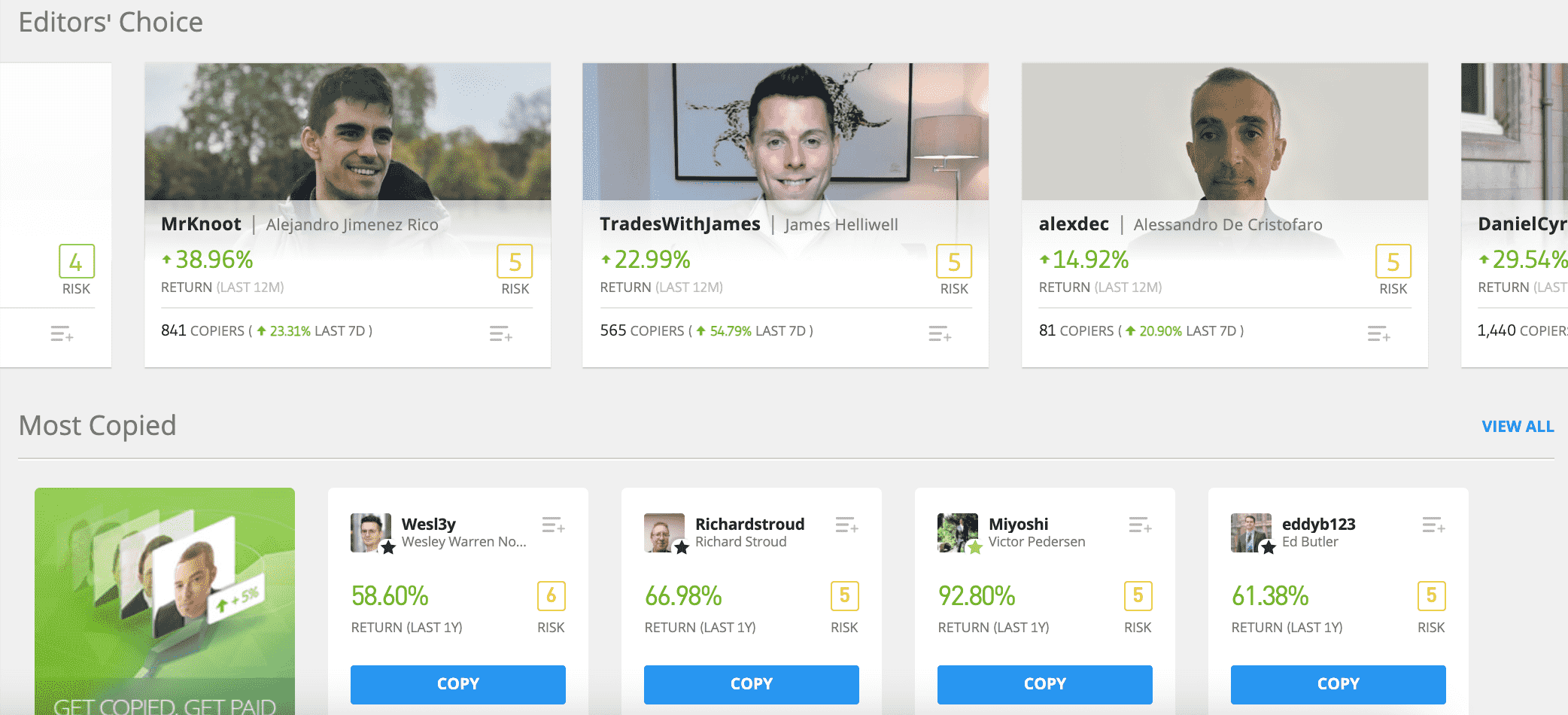 Unlike many other platforms, eToro does not charge any commissions when you place a trade. Instead, eToro's fees are incorporated into the spread – which tends to be very tight during peak trading hours. Furthermore, eToro doesn't charge any 'hidden' costs, such as deposit or monthly account fees.
In terms of features, eToro is top of the list. They offer a handy CopyTrader feature that allows users to copy the trades placed by other eToro users automatically. Through this process, beginner traders can generate positive returns whilst still learning the market!
Finally, eToro accepts all major credit/debit cards, along with bank transfers and e-wallets. Notably, eToro accepts PayPal, making it simple to fund your account and process withdrawals. The great thing is that eToro's minimum deposit is only $50 (£37), making it perfect for people who wish to start small and build their way up!
EOS Price Prediction – Conclusion
As this EOS prediction has highlighted, the future looks incredibly bright for this coin. The real-world benefits offered by the EOS platform look set to shape various industries in the years ahead, allowing EOS to compete with the other highly established blockchain platforms. If EOS can continue getting large companies to adopt their technology, it'll mean great things for the coin's price.
So, if you'd like to buy EOS today, we'd highly recommend using eToro. eToro is heavily regulated by multiple top-tier entities, ensuring that all users are protected when using the platform. What's more, eToro doesn't charge any commissions whatsoever, with the minimum deposit being only $50!


67% of retail investor accounts lose money when trading CFDs with this provider.
FAQs
What is the price of EOS right now?
At the time of writing, the current EOS price is $5.22. This represents an increase of over 60% over the last month; however, it is still well below the heights of $14.8 experienced in May 2021.
What drives the price of EOS?
Adoption by reputable companies is one of the primary drivers of the EOS price. When large institutions use EOS, it adds validity to the platform – prompting more companies to use it. This causes a snowball effect that pushes price higher.
Where can I buy EOS?
Many major exchanges and brokers will allow you to trade EOS these days. However, we recommend using eToro, as they don't charge any transaction fees and allow investments from $50.
Why is EOS going up?
At present, EOS is going up due to the broader bull run in the cryptocurrency market. As EOS has a smaller market capitalisation compared to others, the coin does get indirect benefits when larger cryptos rise.
What will EOS be worth by 2022?
By 2022, we feel that EOS will be valued at around $12. This would put the price just below the lofty heights experienced in May 2021.
What will EOS be worth in 2025?
Our prediction for EOS going into 2025 will see the coin valued at $20. We feel that the platform's outlook is incredibly bright, which validates the idea that the coin could reach these heights.
About Connor Brooke
PRO INVESTOR
Connor is a Scottish financial expert, specialising in wealth management and equity investing. Based in Glasgow, Connor writes full-time for a wide selection of financial websites, whilst also providing startup consulting to small businesses. Holding a Bachelor's degree in Finance, and a Master's degree in Investment Fund Management, Connor has extensive knowledge in the investing space, and has also written two theses on mutual funds and the UK market.