Expert explains avalanche after Utah man shares video of himself riding snowslide – WSVN 7News | Miami News, Weather, Sports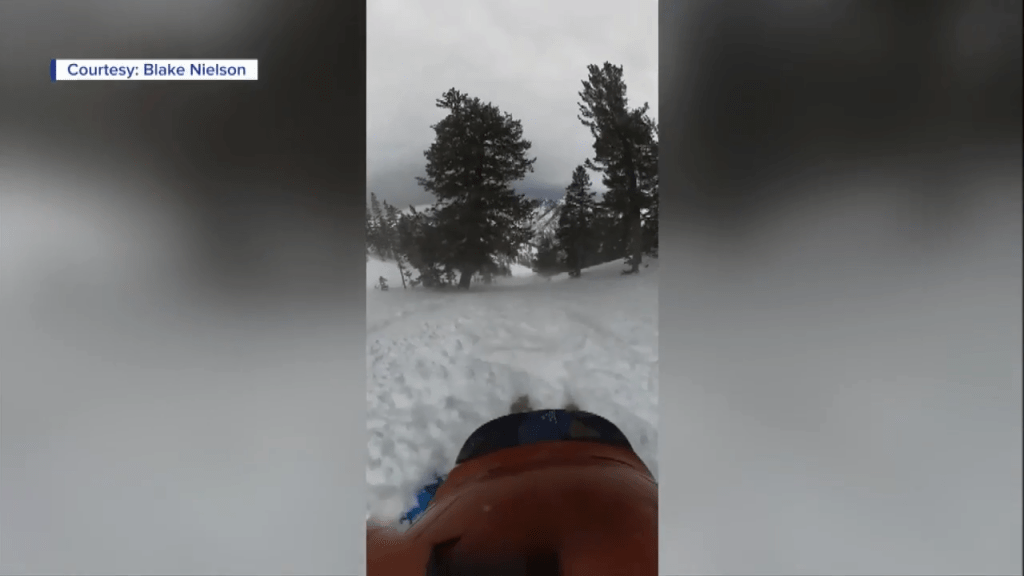 (WSVN) – A Utah snowboarder got caught in a snow slide and was able to capture the moment on his cellphone, but one avalanche expert said that man was lucky to be alive.
The terrifying moments unfolded just north of the summit of Kessler Peak in the Big Cottonwood Canyon in Utah.
"As the rider gets onto the slope, you know everything looks like it's good to go and he does a little bit of what we call slope cut," said Craig Gordon, an avalanche forecaster. "So he's kind of testing the snow for instability."
Gordon said the rider reported his group had tested the snow and found no instabilities, but the mountains have seen some strong winds lately.
"The first thing you're thinking is that I've got this really awesome powder run, and then once the snow starts to break up around you and you realize that is starting to suck you downhill and you're seeing trees kind of fly by you at a quick rate of speed. I mean, it's a terrifying moment," said Gordon.
Although this rider was able to stay on top of this avalanche, Gordon said more dangerous ones will be seen throughout the winter.
"We are going to see more wind more snow, avalanches are going to break a little bit deeper and wider than you might expect," he said.
With the snowpack still adjusting to the storms that have affected the western United States and with more snow on the way, people planning to head to the mountains must remain aware.
"They might be a little bit smaller, they might be a little more predictable, but just because of the continuous flow and the continuous storm cycle I mean, we're just gonna see more avalanches," said Gordon.
Nielson said the avalanche in the video collapsed about 1,300 feet.
Experts said even the slightest shift in wind can cause dangerous situations.
Copyright 2023 Sunbeam Television Corp. All rights reserved. This material may not be published, broadcast, rewritten or redistributed.
Join our newsletter for the latest news right to your inbox