Solana price rallied 19% since our bullish forecast.
Solana price set profitable opportunities for both the bears and bulls this week.
Invalidation of the macro downtrend thesis remains at $50.50.
Solana price has been a very enjoyable chart to trade, however partaking in additional moves is ill-advised until further evidence can depict a safe entry.
Solana price needs breathing room
Solana price currently trades at $42.70. It was mentioned in the last thesis to continue maintaining a short term bullish bias as the Solana price targeted liquidity levels in the $47 region. This set up a 4-1 short squeeze trade opportunity. The bears were likely eyeing for a short position due to the breach of the ascending trend channel. Solana price managed to rally 19%, forcing a bearish capitulation into the anticipated $47 zone.
SOL/USD 15 Min Chart: Long Setup
Solana price then set up a very impressive 9-1 Kamikaze short within the $47 region. More conventional traders may have chosen a classical rejection-retest-and-fall setup which still provided a 2-1 reward-to-risk ratio.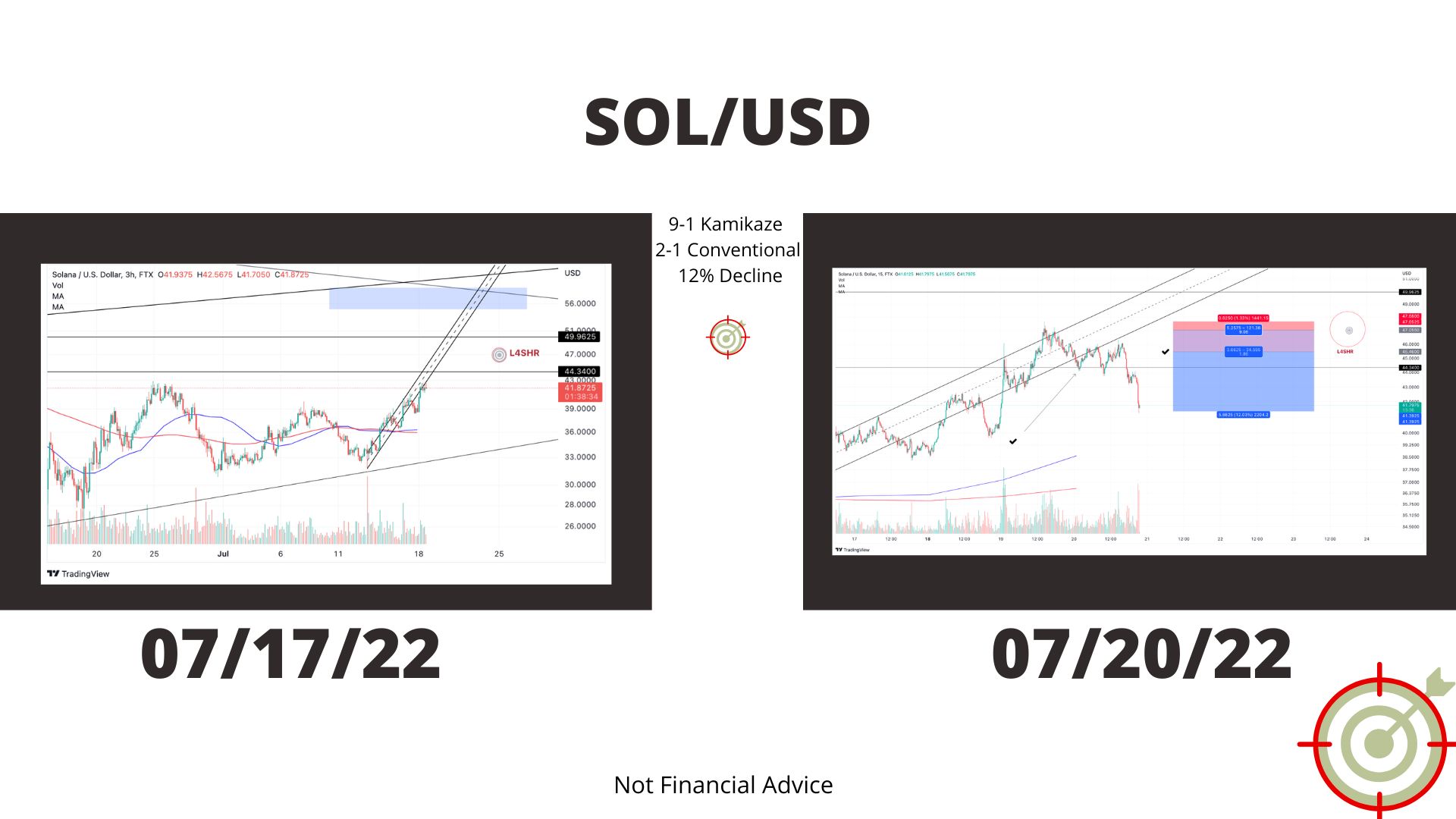 SOL/USDT 15min chart: short setup
Traders should now allow the SOL price some breathing room. Look for other opportunities in the market and allow the next move to develop. Remember that the overall downtrend is still intact until $50.50 is breached. If the bulls can hurdle the invalidation level, they may be able to induce a rally towards $75. This will result in an additional 50% increase from the current Solana price.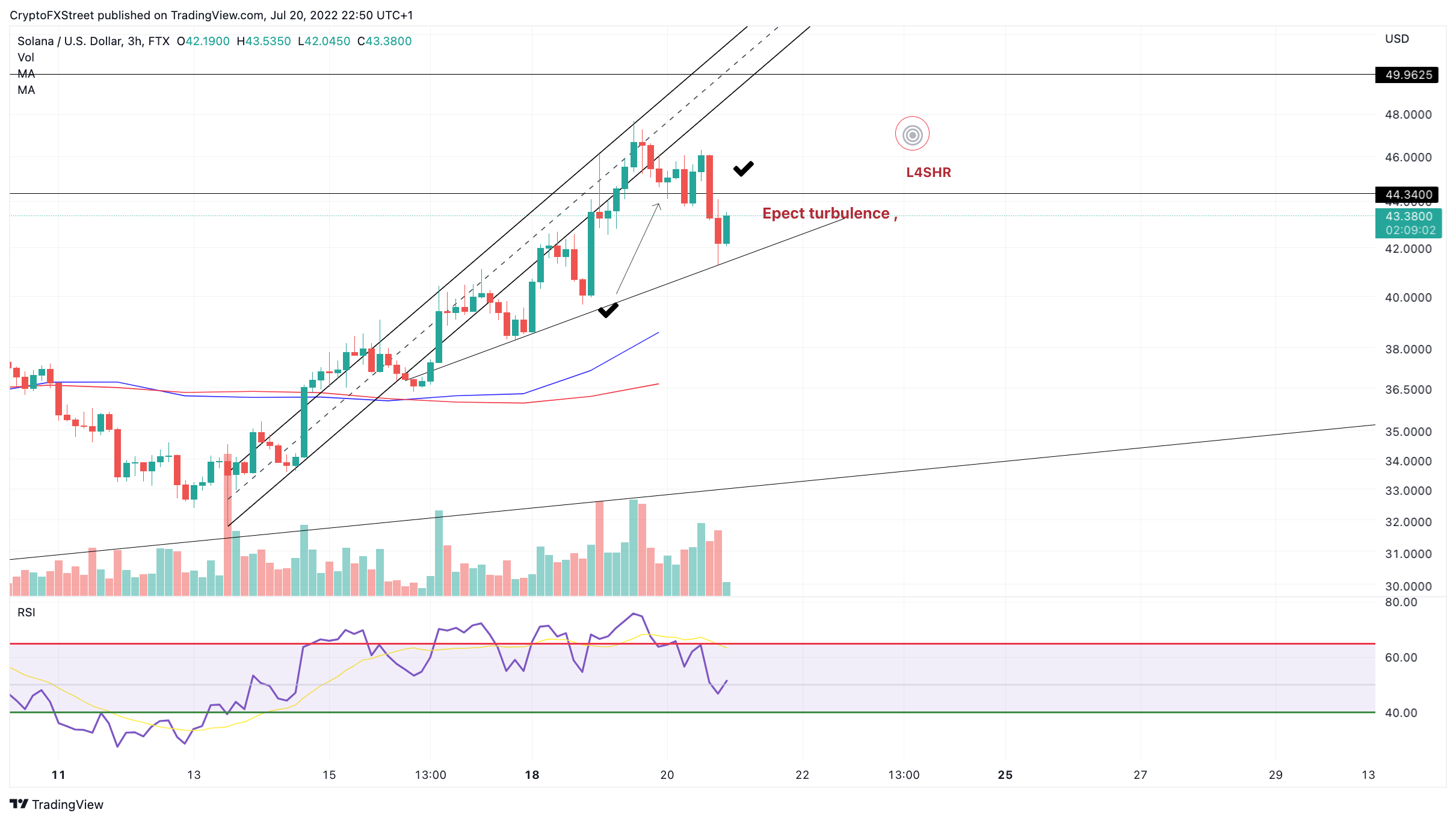 In the following video, our analysts deep dive into the price action of Solana, analyzing key levels in the market. – FX Street Team