XRP is the cryptocurrency of the Ripple network and company of the same name. XRP has risen to become the 7th largest crypto by marketcap and Ripple is one of the most widely used blockchain-based payment systems after Bitcoin.
This guide shows you how to buy Ripple (i.e. how to buy XRP), explains where best to buy XRP, and covers whether XRP is still a good investment now in 2023.
On this Page:
Contents [show]
How to Buy Ripple – Quick Guide
Choose a cryptocurrency exchange – we recommend eToro as it's FCA, ASIC and CySEC regulated
Create and verify an account
Deposit funds into your account
Search 'Ripple' in the drop-down menu
Click 'Trade', select an amount of XRP to buy, and open the trade
Best Exchanges to Buy Ripple in February 2023
=
Stellar
7 Providers that match your filters
7 Providers that match your filters
for $1000 you get2491.4419 XRP
FeaturesCopytrade winning investors
for $1000 you get2491.4419 XRP
68% of retail CFD accounts lose money.
Load more +
How to Buy XRP – eToro Tutorial
Want more details about how to buy XRP? We'll walk you through the complete process using eToro, which offers low fees and excellent trading tools.
1. Open an account with eToro – To get started with eToro, head to the broker's website and click 'Join Now.' You'll need to enter a new username and password, then fill in some personal details about yourself. You can also create an eToro account by signing up with your Google or Facebook login.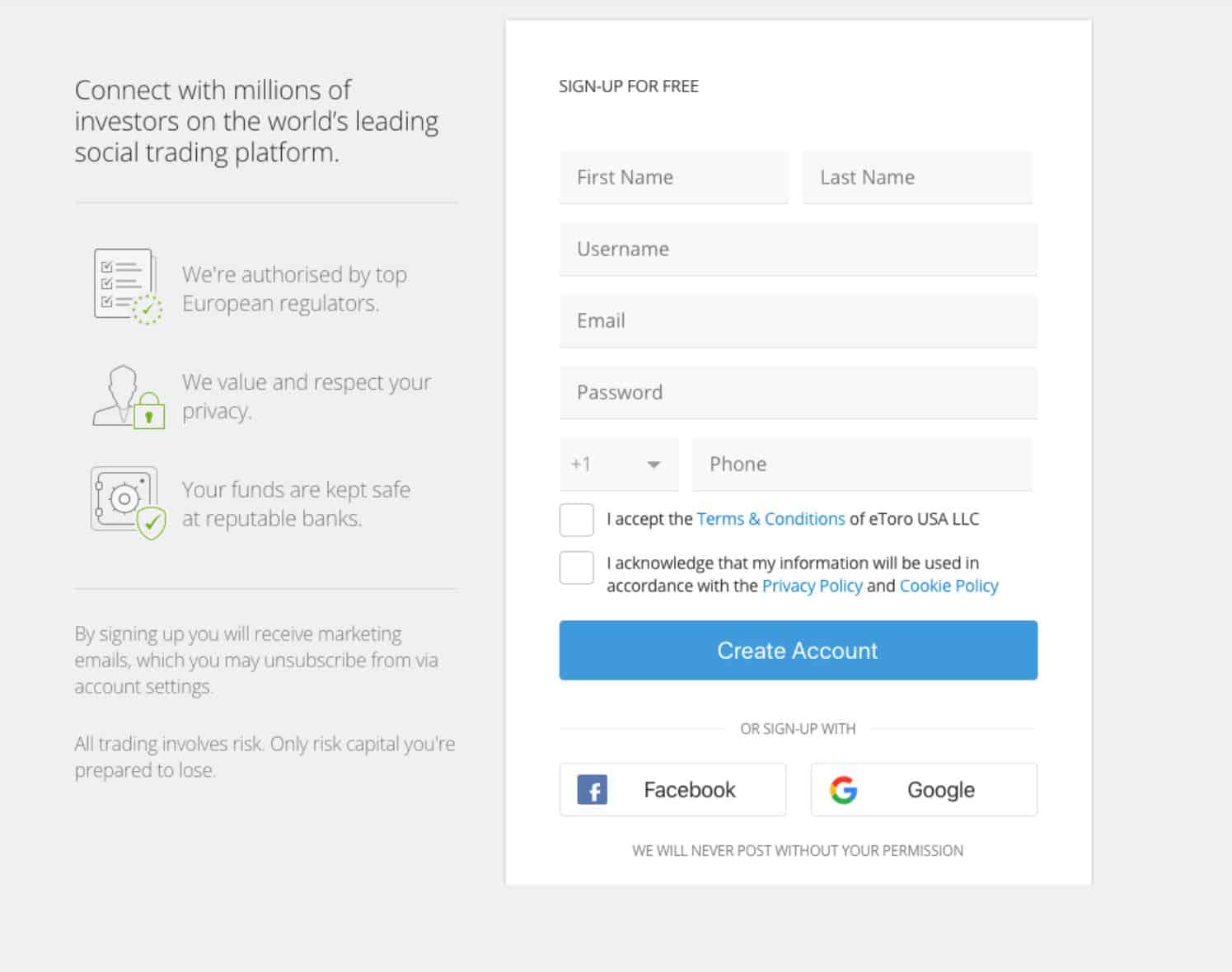 2. Upload ID – eToro is regulated by the UK Financial Conduct Authority (FCA), which requires the broker to enforce Know Your Customer (KYC) rules. As a result, you are required to upload a copy of your passport or driver's license along with proof of your address – such as a bank statement or utility bill. Verification can be completed online in just a few minutes.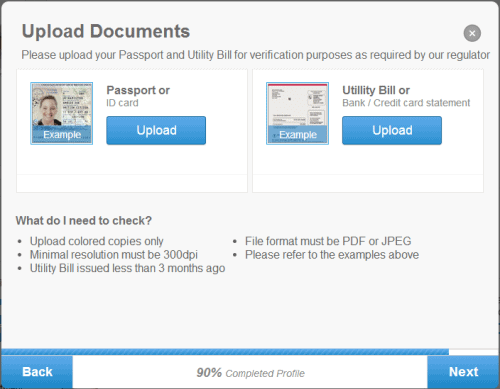 3. Deposit – eToro requires you to fund your new account with a minimum deposit of at least $50. You can use various payment methods, including a debit card, credit card, PayPal, Neteller, Skrill, or a bank transfer.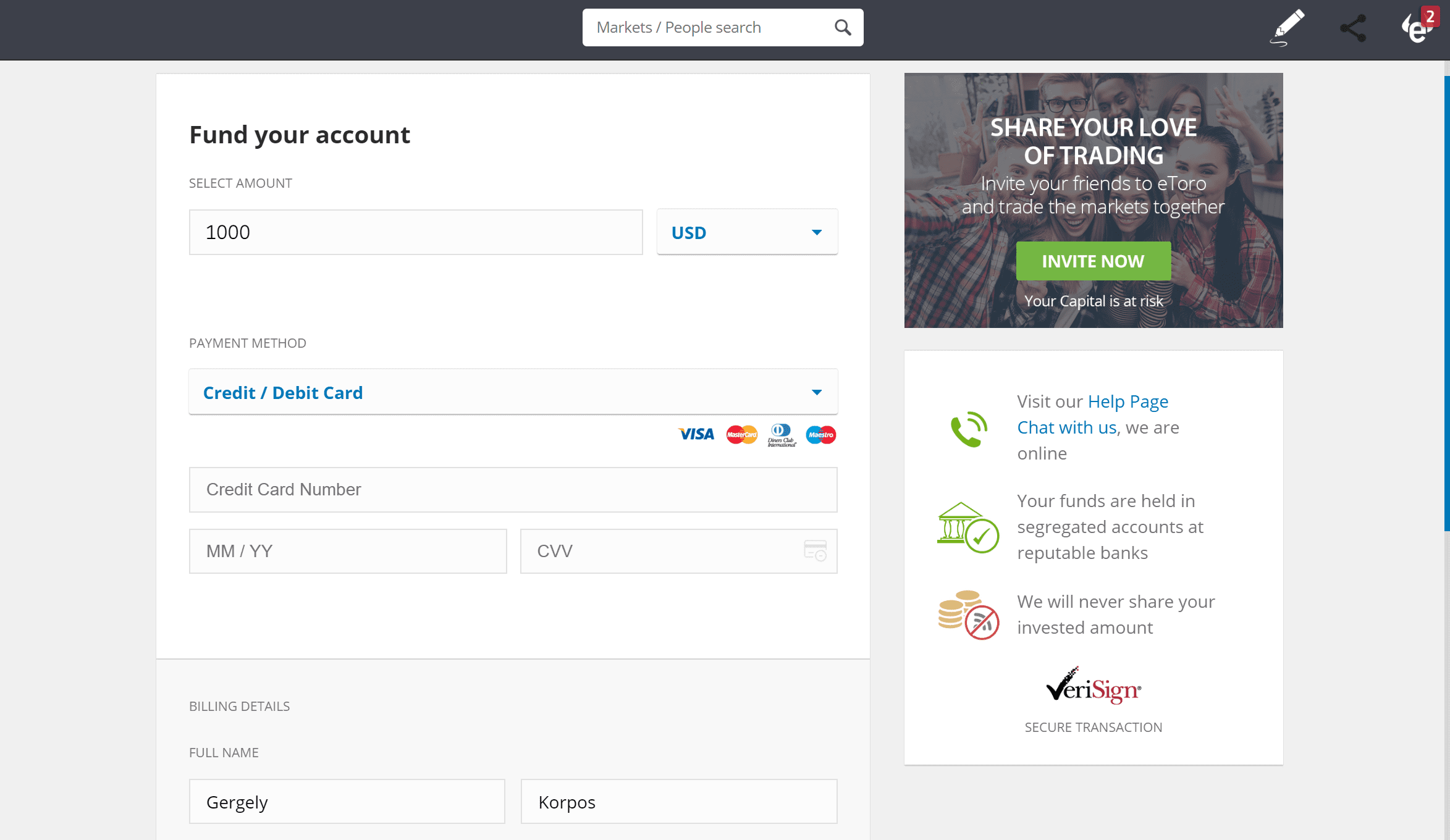 4. Buy XRP – From the eToro dashboard, use the search box at the top of the page to search for 'XRP.' When it appears, click 'Trade' to open a new order form. Enter the amount of Ripple you want to buy in USD. You can also choose to add a stop loss or take profit level to your trade. When you're ready, click 'Open Trade' to buy XRP stock with eToro.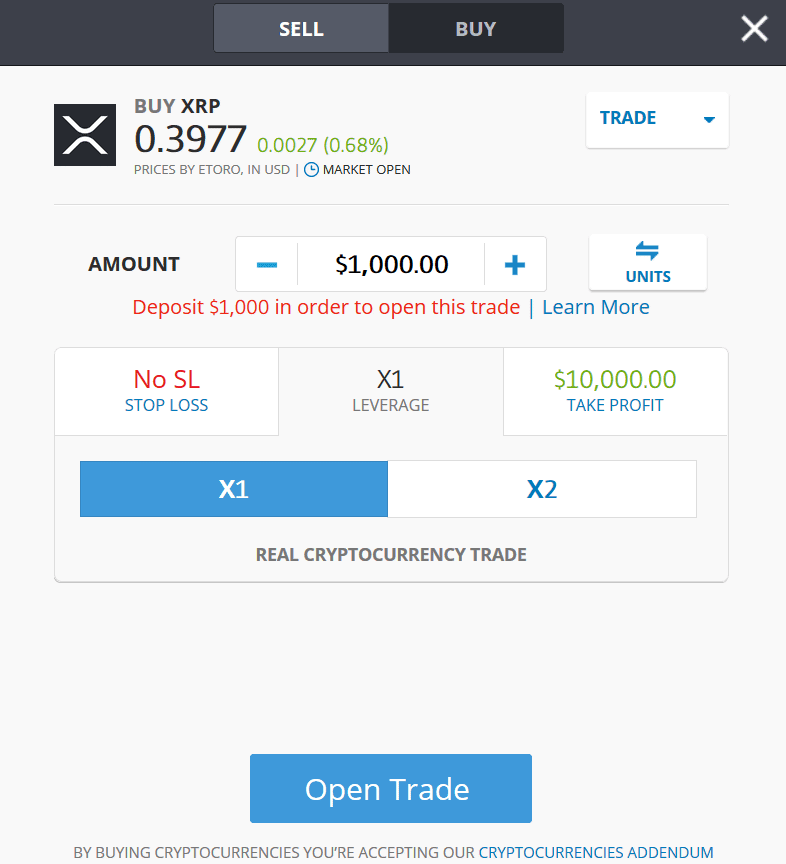 Visit eToro
Your capital is at risk.
What is XRP?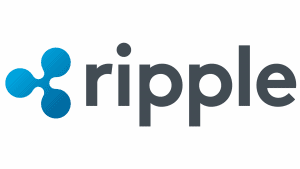 XRP, also known as Ripple, is a cryptocurrency launched in 2012. The cryptocurrency differs from other popular tokens like Bitcoin and Ethereum in several key ways.
First, Ripple is entirely pre-mined. That means that generating new XRP tokens doesn't require enormous mining operations like Bitcoin. Transactions on the Ripple blockchain are validated by consensus among users, and new XRP is released to users monthly based on how many transactions are taking place using Ripple.
Another important difference between XRP and other top cryptocurrencies is that the Ripple blockchain is fast. When you want to send XRP to someone, the transaction is processed on the Ripple blockchain instantly. In contrast, sending money with Bitcoin or Ethereum can take seconds to minutes and is generally quite expensive.
Ripple Labs
Unlike other cryptocurrencies, which are entirely decentralized, XRP is partially controlled by the company that created it: Ripple Labs. Ripple Labs doesn't have control over XRP transactions, but it does work to maintain the blockchain and push for the mainstream adoption of Ripple.
To that end, Ripple Labs has created a network of more than 200 financial institutions – including Santander, MoneyGram, Westpac, and American Express – that use Ripple to facilitate borderless payments.
It's important to note that 'Ripple' refers to both XRP, the digital currency that trades over the Ripple blockchain, and Ripple Labs.
Compare Ripple Exchanges
The brokers listed above have been carefully vetted and reviewed by our experts. These crypto platforms provide a healthy mix of low fees, ease of use, and a broad selection of crypto assets.
We also selected these platforms because they make it easy to buy Ripple and also to sell Ripple.
These selected platforms offer numerous functionalities for traders, and they are also quite liquid. In addition, the platforms offer the right levels of security for your cryptocurrencies. They conduct frequent checks on their security architecture while also conducting and complying with anti-money laundering (AML) and know-your-customer (KYC) policies.
Where to Buy XRP
Choosing where to buy XRP is one of the most important decisions you'll need to make. Ideally, the best place to buy XRP will offer low fees, top-tier trading tools, and a built-in XRP wallet. You'll also want to look for a Ripple broker that accepts multiple payment methods.
With that in mind, let's take a closer look at the best places to buy Ripple today.
1. eToro – Overall Best Place to Buy XRP
eToro is one of the most popular financial service platforms in the world. The service is very popular for its ability to provide exposure to different asset classes. Not only can you buy heavyweight crypto-assets like Bitcoin, Ethereum, and Ripple (XRP) – but also Defi coins like Aave.
Users enjoy many benefits, including commission-free trading, a quick account opening process, and a Copy Trading feature that lets you copy the trades of some of the top traders available. That said, eToro only provides one base currency and charges a $10 inactivity fee if you don't use the app for a year.

In terms of fees, eToro is quite competitive. The platform is a zero-commission platform that uses a spread.
In terms of fees, few Bitcoin brokers can compete with eToro. eToro makes it easy to buy XRP tokens without paying a penny in commission. However, the broker charges a small fee of 0.5% forex fee when you make a deposit. Depositing and withdrawing funds on eToro is also quite straightforward. The platform provides access to funding options like PayPal, Neteller, and debit cards.
Pros
Accepts debit/credit cards and bank transfers
Minimum deposit of just $10
UK and US traders accepted
Over 2,400 global stocks and shares, and 250 ETFs – buy Ripple stock
Social network with copy trading
Regulated by the FCA, ASIC, and CySEC
Approved by the SEC and FINRA
Cons
Withdrawal fee of $5
The platform is denominated in US dollars
Visit eToro
Your capital is at risk.
2. Kraken – Highly Preferred Choice for Buying XRP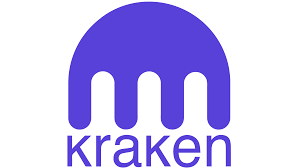 Kraken is a very popular crypto exchange, even among the early adopters of bitcoin and other popular altcoins like XRP. It was created in 2011 and launched officially in 2013. It is headed by the platform's founder Jesse Powell and is owned by Payward Inc.
At the time of writing, it is the third largest cryptocurrency exchange in terms of volume traded and has one of the most dedicated user bases. The platform is headquartered in San Francisco and has offices all over the world.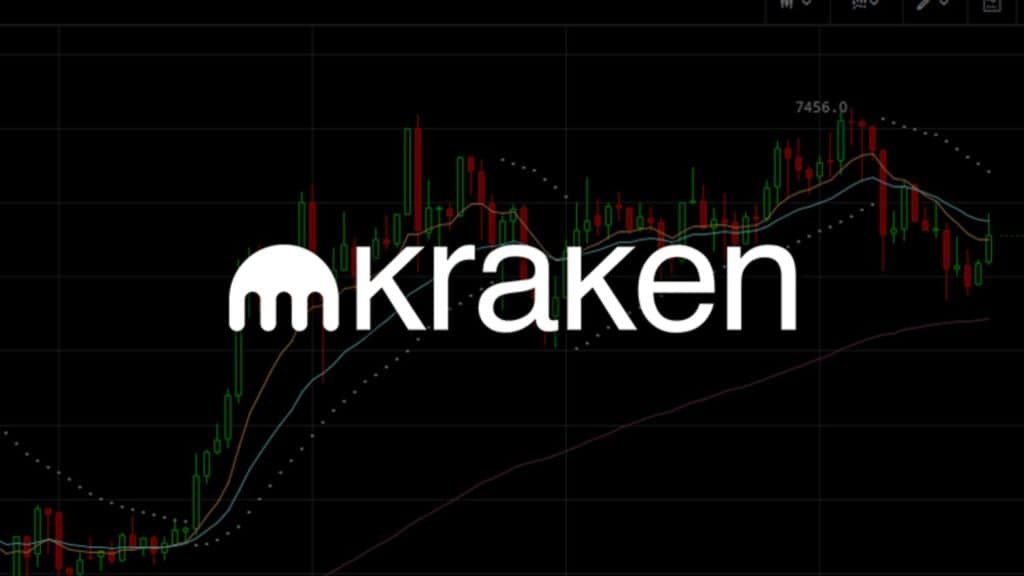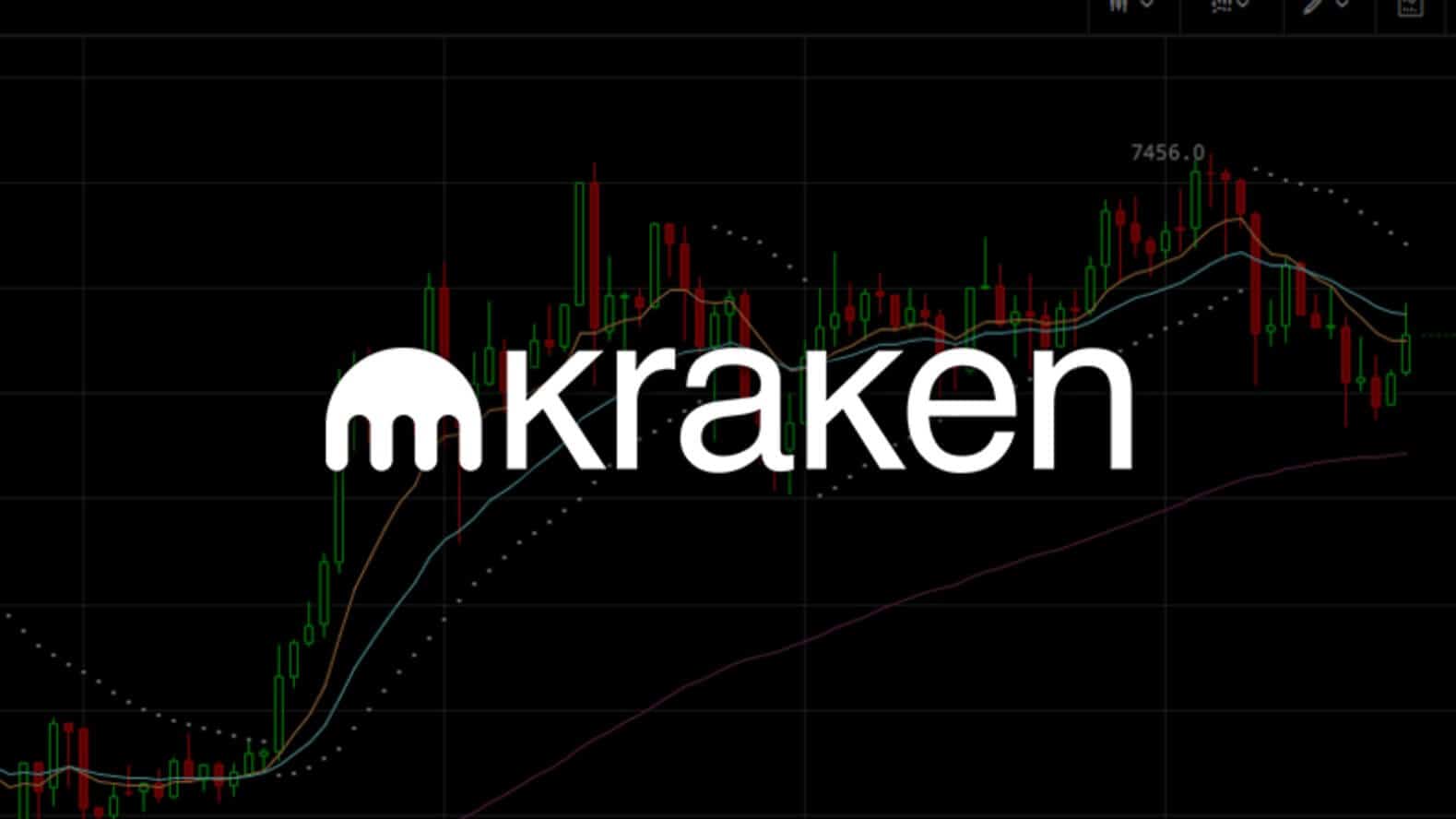 Currently, Kraken caters to over 8 million users globally and has over 120 top cryptocurrencies listed on the exchange. It is one of the few exchanges to support around 7 fiat currencies and 3 major stablecoins like USDT, DAI and USDC. The company offers numerous products and services like spot trading, futures, indices, margin trading, stakings, and OTC as well as an NFT marketplace.
Kraken has two major products. One is the normal exchange, while the other is an advanced version of the same exchange called Kraken Pro. In this, users can benefit from lower fees and can avail of advanced trading products.
Pros
Reputed platform
Over 120 cryptocurrencies
Seven fiat currencies supported
Cons
Requires Kraken Pro for advanced trading
Has had some legal troubles in the past
Visit Kraken
Your capital is at risk
3. Huobi – Secure Crypto Exchange to Buy XRP
Like eToro, Huobi was launched during the early days of cryptocurrencies. A well-established household name in crypto, it was founded in 2013, just after Ripple.
Since then Huobi – aka Huobi Global – hasn't been hacked or had any other security issues. As of 2022, Huobi is in fact offering assistance and advice to Bitmart, a small crypto exchanges that experienced a hacking, to help them improve their safety procedures.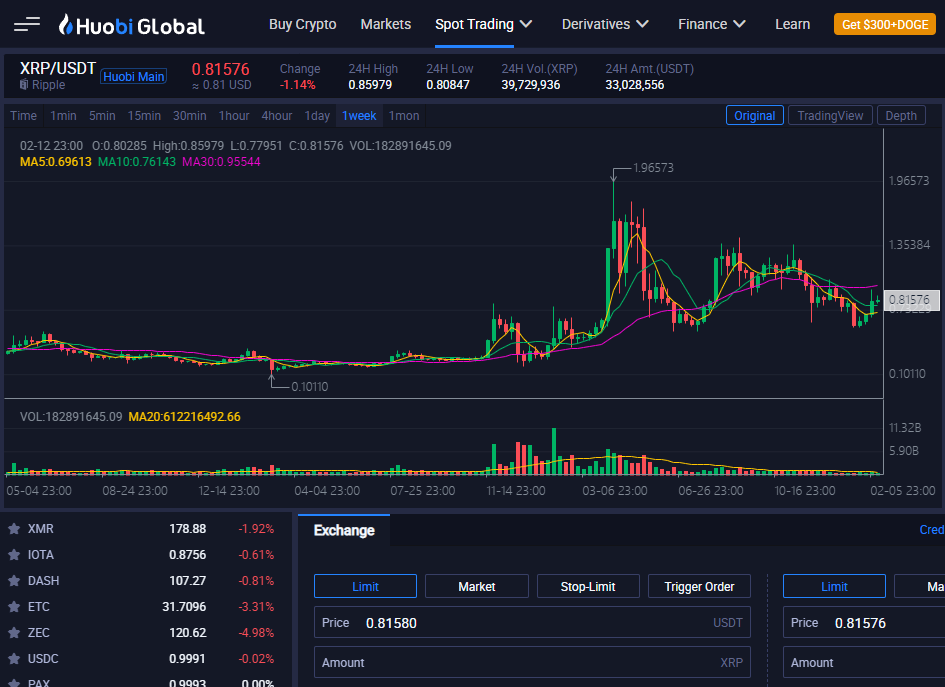 Huobi offers both spot and margin trading – meaning as well as buying XRP you can also take a long position or short XRP on the platform using leverage, if you think it's due for a pullback. It offers up to 200x leverage on some assets, more than most XRP trading platforms.
One unique feature of Huobi it has a free in-house crypto trading robot with a 'grid trading' system. Currently it has a backtested 7-day annual yield of 44% – that ROI performance data is updated weekly.
It also offers high-yield crypto staking of up to 50% APY on several assets, crypto loans and a welcome bonus.
Pros
Operating since 2013 without being hacked
Crypto staking
Grid trading bot
Both spot & futures trading
Cons
No smart portfolios / copytrading unlike eToro
0.2% maker / taker fee is higher than Binance & Coinbase Pro
Visit Huobi
4. Crypto.com – Crypto Debit Card & App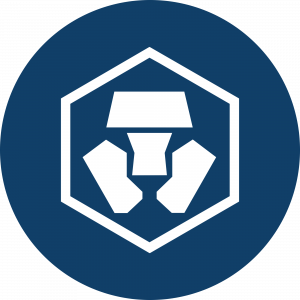 Crypto.com is a both a crypto exchange and mobile app with a crypto debit card, so you can make retail purchases with XRP if you wish.
Founded in 2016 and featuring celebrity endorsements e.g. by Matt Damon in its TV advertising, Crypto.com also signed a sponsorship deal with F1 racing (Formula one), the UFC and several sport teams.
Currently United States residents can use the app and the VISA debit card, but not the exchange, although that may change in the future. The Crypto.com exchange offers both spot, margin trading and futures trading (derivatives).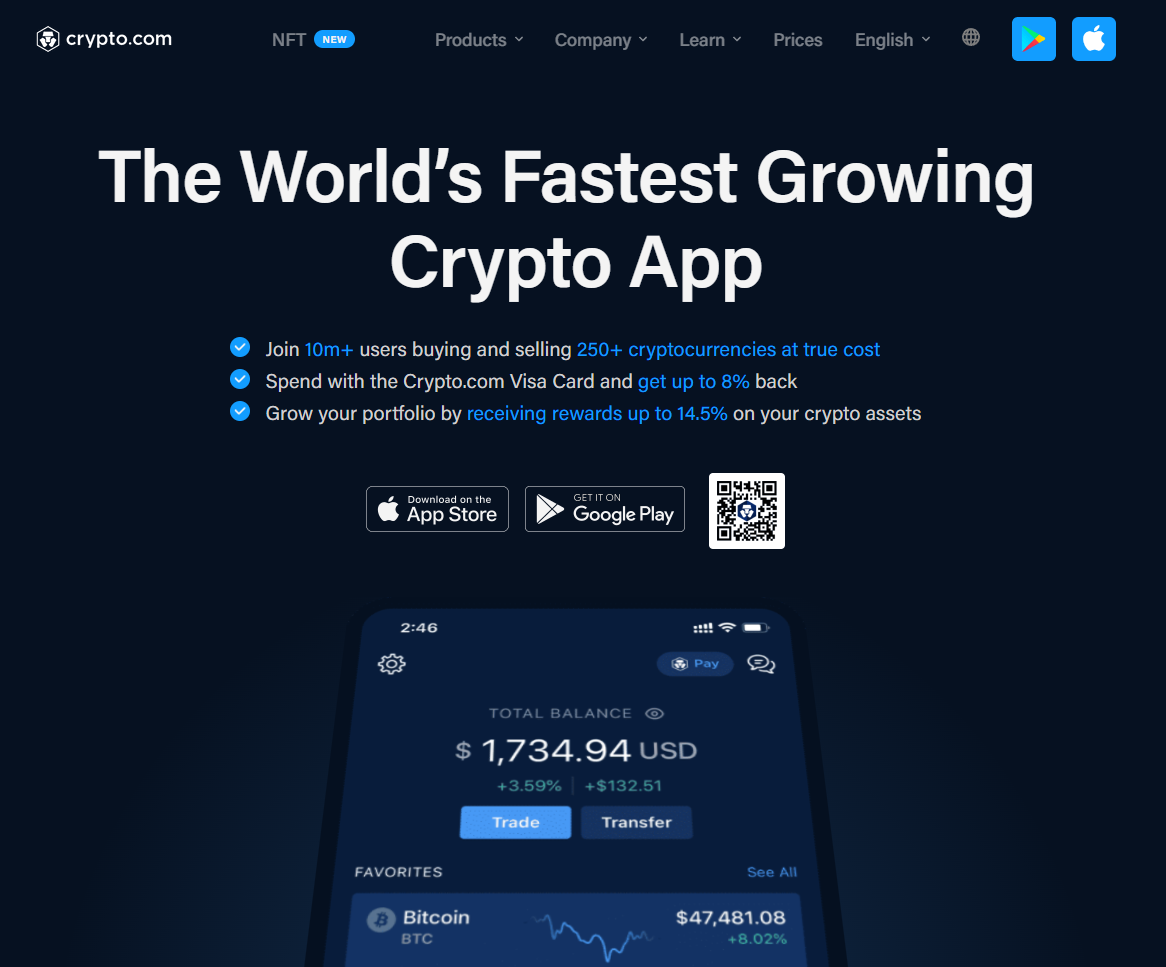 Crypto.com's metal prepaid card rewards you with up to 8% crypto cashback on purchases, and you can earn interest on crypto on the platform, although not XRP yet.
The highest crypto interest rates it offers are 14.5% per annum on stablecoins like USD coin (USDC). The Bitcoin interest rate is 8.5% if you hold that alongside XRP to add stability to your portfolio.
Crypto.com supports 250+ cryptocurrencies and has over 10 million users. It also has its own NFT marketplace where you can create, showcase, sell and buy NFT tokens.
Pros
Up to 14.5% per annum interest on crypto
In-house NFT marketplace
DeFi staking
Crypto prepaid VISA card and wallet
Cons
American investors partially restricted
High spreads
Visit Crypto.com
5. Uphold – Easy Web & App Trading


Trusted by 7 million users across 184 countries, the Uphold exchange platform, app and debit card are a fast and convenient way to buy Bitcoin.
Alongside their website they also have an app on Google Play and the App Store for Android and iOS users.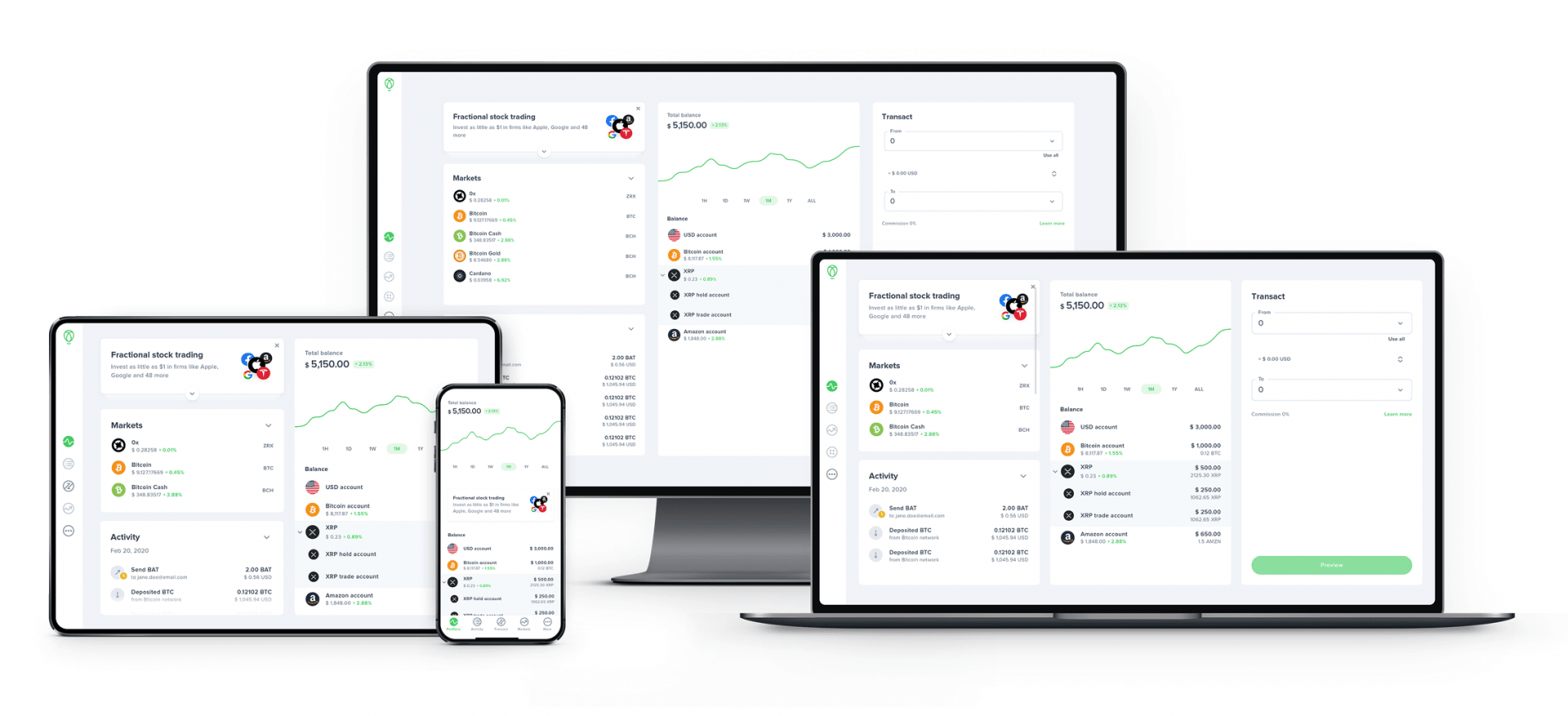 Uphold charge a spread of 0.85% when buying Bitcoin, and 1% when selling.
Some of the other popular assets you can invest in with Uphold include Apple stock, Amazon, AT&T, Tesla, Gold, Silver, Platinum, Palladium and more. Their motto is 'anything to anything' trading.
They also open up investing to anyone through fractional stock trading – you can invest as little as $1 in companies like Google. Unlike some online stockbrokers where you are required to put up a large amount of capital to get started.
Pros
No deposit or withdrawal fees
Debit card pays 2% cashback for using crypto
Also buy and trade stocks, metals, fiat currencies
Cons
Paypal not yet supported
Fewer crypto assets supported than larger exchanges
Visit Uphold
6. Capital.com – Trade XRP  CFDs Commission-Free


Capital.com is a unique financial services platform. It provides access to assets, but it focuses on contracts for difference (CFDs) – an agreement to pay the difference between an asset's price now and its price at a later date when the contract expires.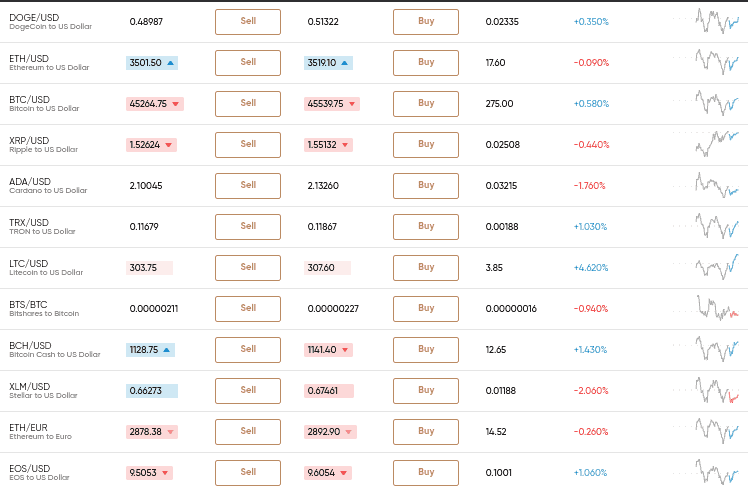 With Capital.com, you get access to hundreds of cryptocurrencies, including crypto-to-crypto crosses and pricing in currencies like the Hungarian forint and the Belarussian ruble. The service's fee structure is also attractive, with deposits and withdrawals coming for free. Swap trades are also very competitive. However, Capital.com has downsides too. The service charges hidden fees, with overnight fees being charged across different instruments. Capital.com also has a minimum deposit of $250 for bank transfers, which is a bit too pricey.
Pros
Commission-free trading
Access to the best charting and analysis tools
$20 minimum deposit
Leverage offered
Educational content
Regulated by the FCA and CySEC
Cons
Cannot build custom investment strategies
CFDs only
Visit Capital
7. Binance – Top-Rated Crypto Exchange to Buy XRP
Binance is the world's largest cryptocurrency exchange. The company handles tens of billions in daily trades, and it has hundreds of cryptocurrencies available for customers. Of course, unlike eToro, Binance doesn't offer exposure to other asset classes.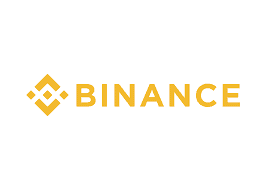 What Binance lacks in asset diversity, it more than makes up for in its singular focus. The company offers crypto transactions and trading at incredibly competitive commissions and fees, and you'll find that working on Binance is pretty impressive.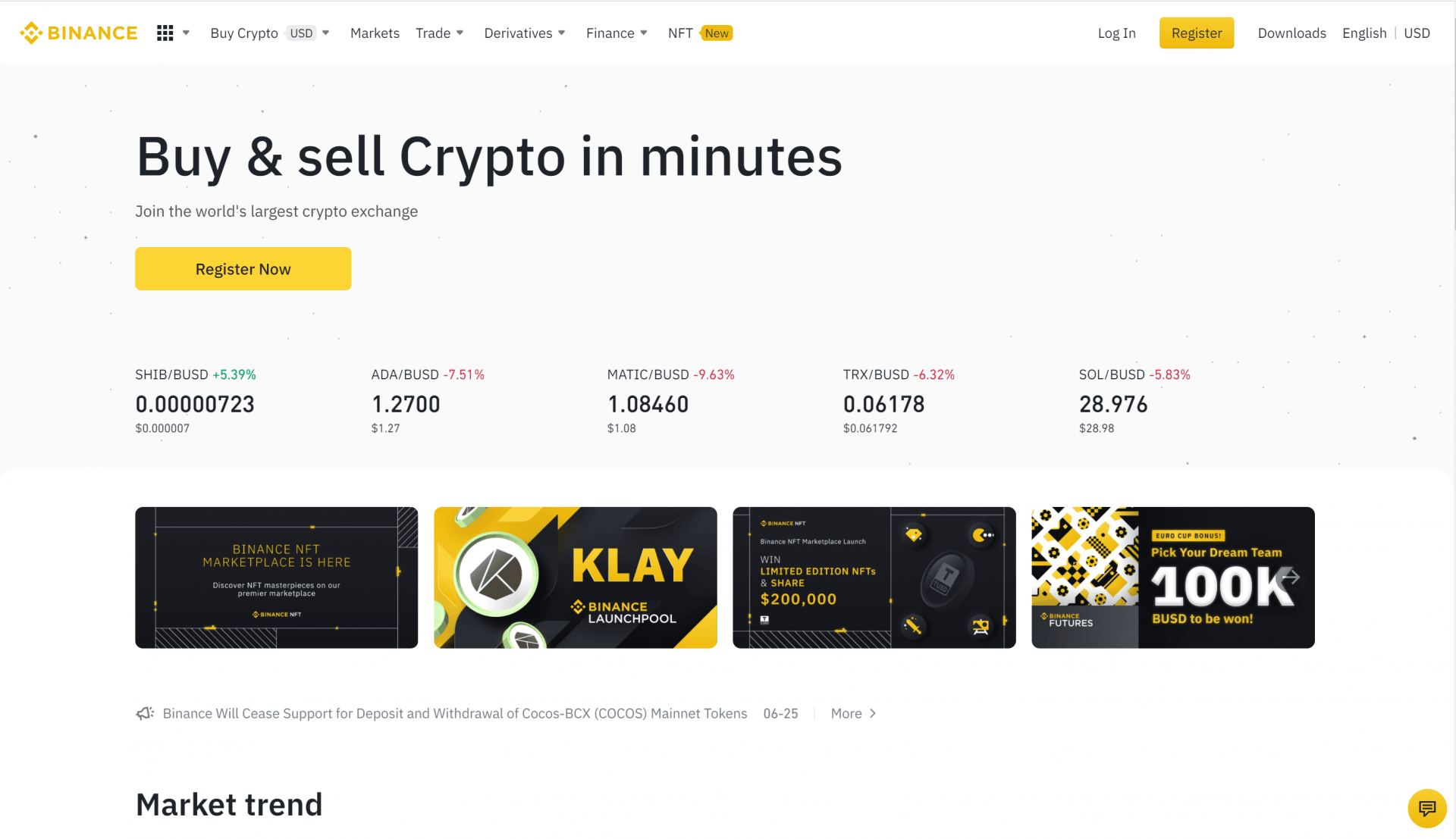 Beyond that, Binance offers leveraged trading to professional traders looking to take bigger bets. You get dedicated customer service, and Binance even offers a staking service for you to lock your coins and get rewards. That said, Binance's trading platform is still too complicated. So, beginners might not find it so easy to navigate.
Pros
Impressive customer service
Sophisticated trading available
Competitive trading and non-trading fees
Cons
Visit Binance
8. Coinbase – Largest Crypto Exchange in the United States
Coinbase is the largest cryptocurrency exchange in North America and the most valuable publicly listed crypto company.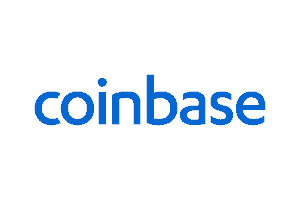 The exchange is based in San Francisco, and it controls the American crypto market pretty comprehensively.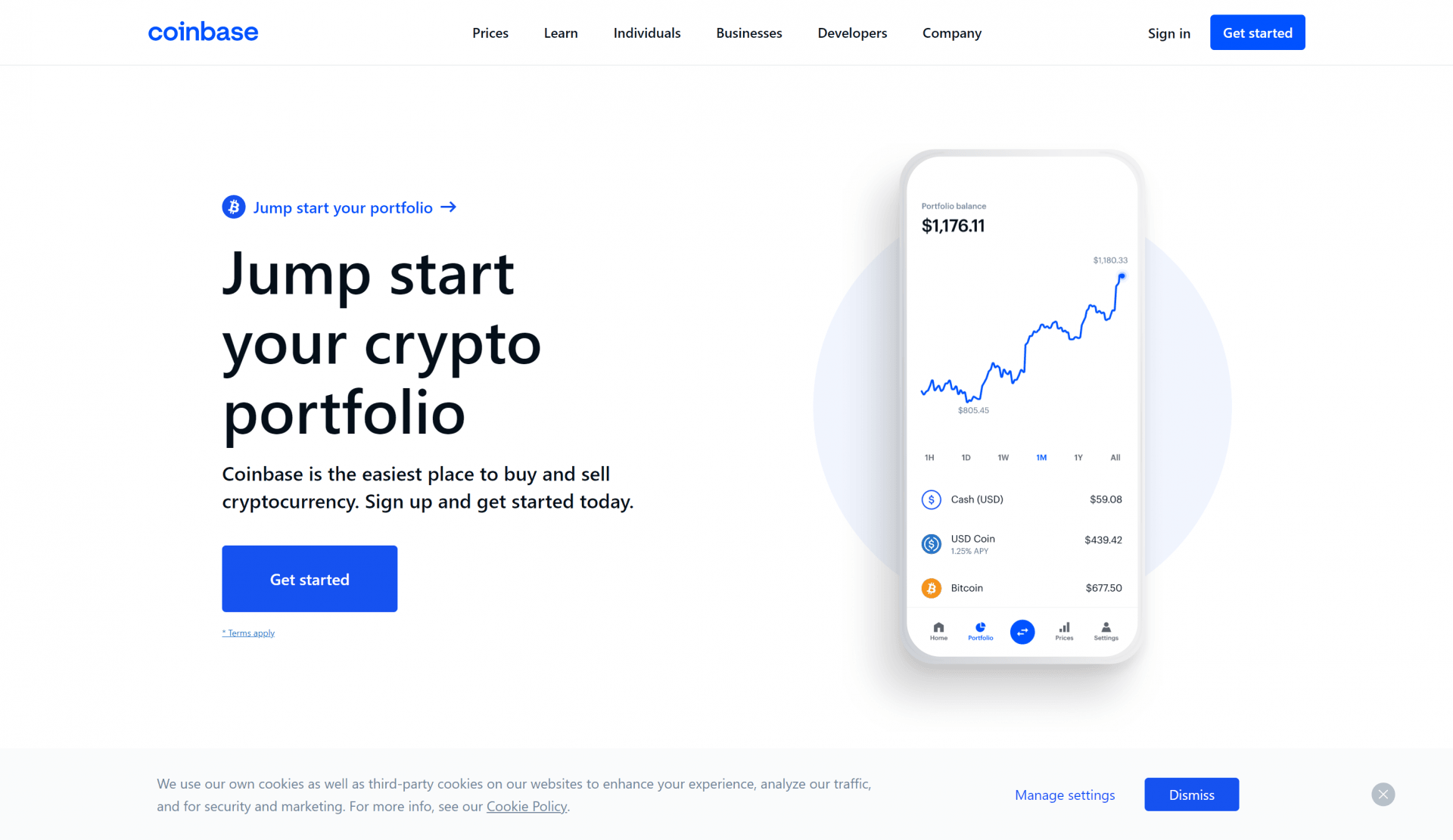 With Coinbase, you get just about the same benefits as Binance. The exchange operates on the same scale as the latter, providing a suite of additional services that extend beyond just buying and selling. You can trade and stake, and big companies can even enjoy Coinbase's custody service.
Coinbase also does one better than Binance by providing a much better user interface, making it easier for beginners to use the service. Sadly, it's not all roses with Coinbase. The exchange has some confusing fees, with can vary from 0.5% to 4.5% depending on factors like the asset itself, the channel, and the transaction size.
Pros
Friendly user interface
Low minimum balance of $2
Fund insurance in the event of a hack
Cons
Visit Coinbase
9. Libertex – CySEC Regulated Broker
Libertex is another service that provides exposure to FDs for any investors who would like to access them. However, unlike Capital.com, Libertex allows you to invest in much more than just CFDs.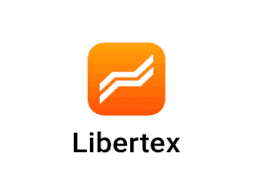 Launched in 1997, Libertex is regulated by the Cyprus Securities and Exchange Commission (CySEC). The service provides exposure to different asset classes, including bonds, ETFs, indices, and cryptocurrencies.

Its benefits include quick withdrawals and competitive commissions on trading, as well as the availability of up to 1:600 leverage for professional traders. Libertex has a $100 minimum deposit on the flip side and a complex fee structure that you might not understand so easily.
Pros
Leverage trading available
Regulated broker service
Withdrawals processed in about 24 hours
Cons
Inadequate research tools
Visit Libertex
10. AvaTrade – Legacy Crypto Trading Platform for Investors
AvaTrade is a forex and CFD broker that has been operating since 2006. It is regulated by several financial authorities, including the Irish Central Bank.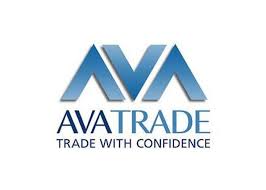 You get several benefits from AvaTrade. The account opening process is easy and fully digital, and AvaTrade provides several deposit and withdrawal options – all of which are free.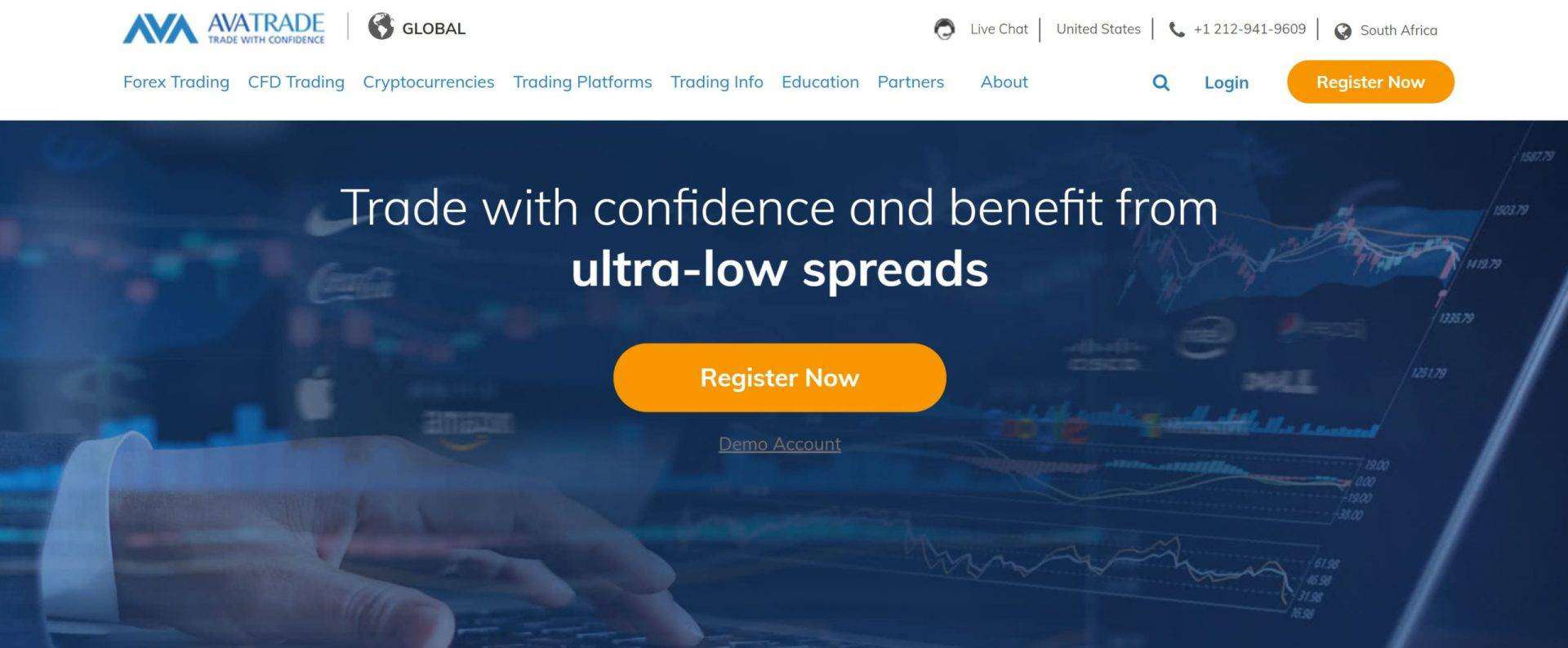 The user experience is also top-notch here, and AvaTrade provides a broad range of research and educational tools for you if you need some work before you make your investment.
As for cons, AvaTrade has a high inactivity fee of $50 per quarter. Its forex trading fees are also higher than those of most other brokers.
Pros
Impressive research tools
Easy account opening process
Regulated brokerage tool
Cons
Visit Avatrade
11. Revolut
Revolut is a neobank based in London. The FCA regulates it, and it provides a wide array of services that anyone will find useful.

When it comes to crypto, Revolut provides the basics – transactions, payments, and trading. The service is popular for its lush user interface, making it easy for beginners to get started. Revolut provides exposure to different currency pairs, and there are also physical cards that let you spend your money at merchants worldwide.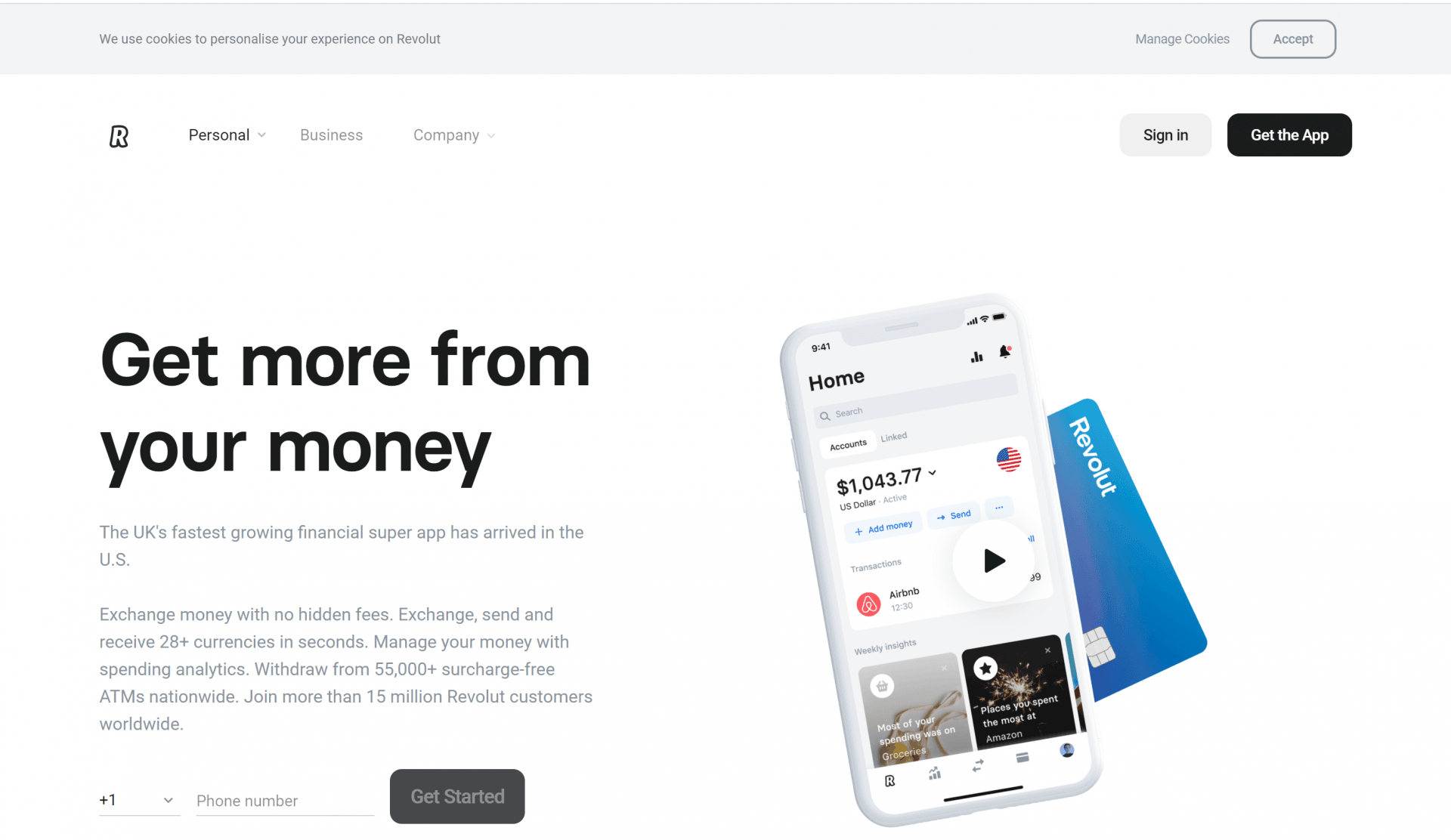 For all of this, Revolut struggles in some areas. For one, there are no advanced trading services. The service's customer support is also not the best, and you have to deal with many fees – trading fees, card fees, SWIFT transfer fees, etc.
Pros
Top your account up in several currencies
Perks for subscription options, including travel insurance and more
Available cards to help you with payments
Cons
Visit Revolut
12. Changelly
Changelly is a cryptocurrency exchange that allows users to sell, buy, and exchange up to 170 different crypto assets.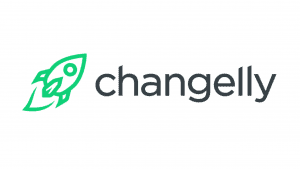 Based in Prague, Changelly has been operating since 2013. It provides a simple-to-use platform, all the tools you need to get the job done.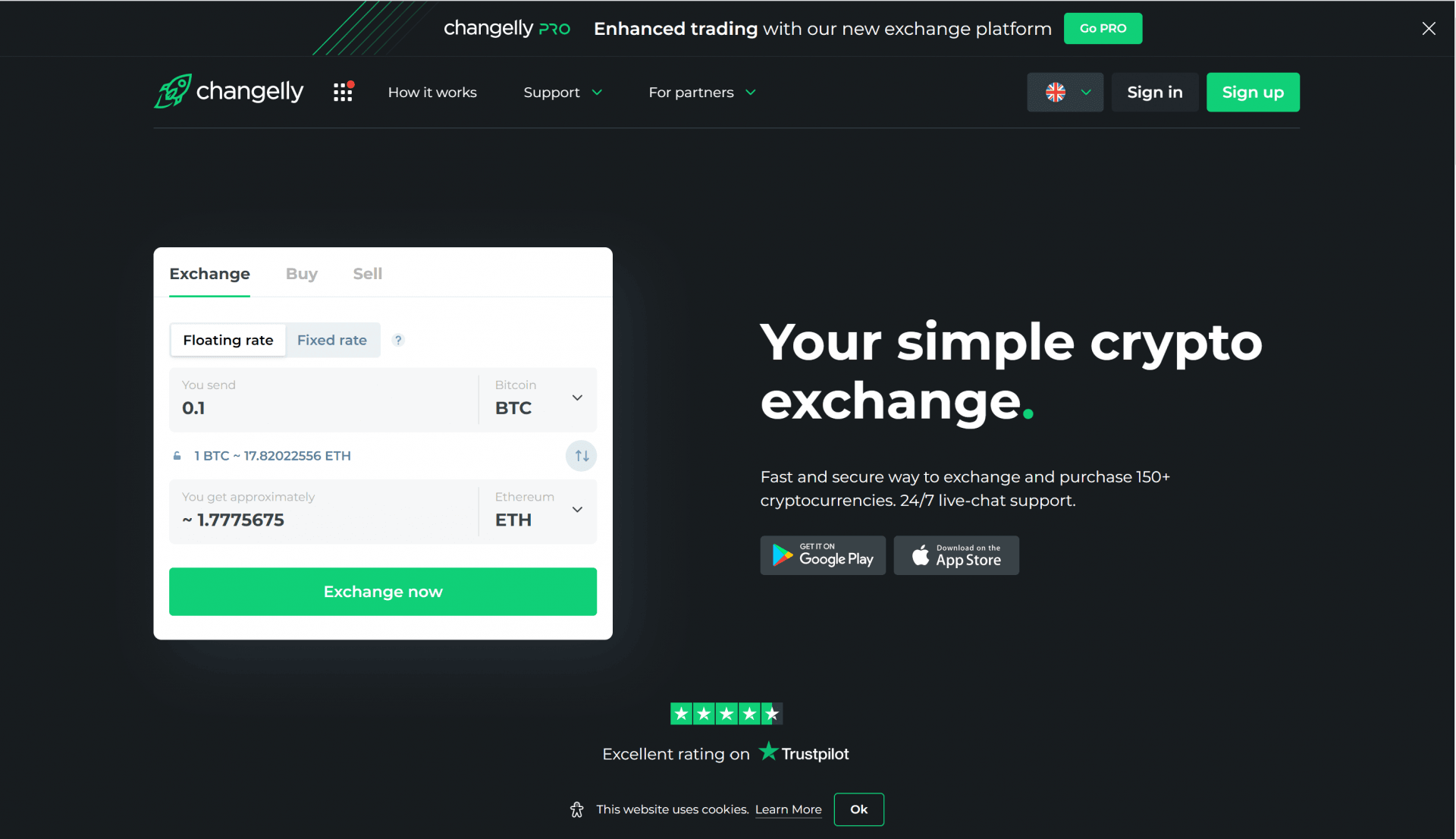 And some of the best rates in the market. Changelly also accepts multiple payment methods and forms, and it supports some non-major fiat currencies as well. On the flip side, the exchange doesn't have up-to-standard research tools, and its customer service isn't the best.
Pros
Straightforward exchange platform
Best rates in the market
Non-custodial exchange gives you control of your funds
Cons
Inadequate customer support
Visit Changelly
13. CryptoRocket
Last but not least is CryptoRocket – a crypto-focused exchange that also provides exposure to asset classes like forex, stocks, and indices.

CryptoRocket is based in St. Vincent and Grenadines, and it provides several impressive benefits. These include no withdrawal or deposit fees and commission-free trading when using its Live Trader feature.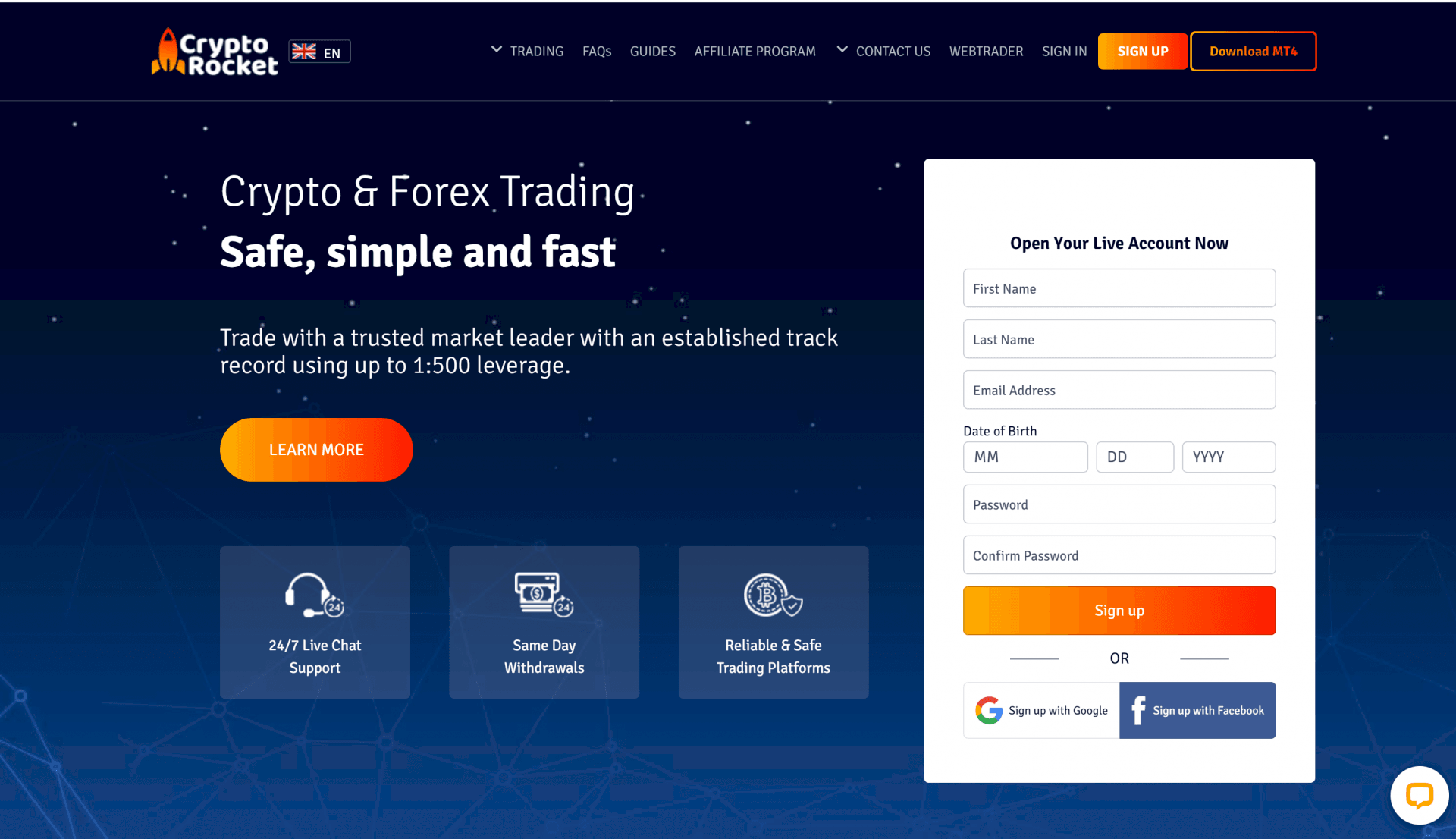 There are over 30 cryptocurrencies available here, and CryptoRocket gives you access to different deposit and withdrawal options. Lastly, advanced traders can enjoy up to 1:500 leverage on margin trading. However, CryptoRocket isn't regulated, making it a risky platform.
Pros
Commission-free trading available
Up to 1:500 leverage
Extensive educational materials
Cons
No regulatory information available
Visit CryptoRocket
Why Buy XRP? XRP Analysis
Why should you buy XRP stock when there are so many cryptocurrencies vying for attention? This cryptocurrency was, for most of last year, the third-largest cryptocurrency behind Bitcoin and Ethereum. While it fell to the 6th largest cryptocurrency by market cap in 2022, there are still several reasons to be bullish about XRP.
Better Global Payments
One of the most celebrated aspects of Bitcoin is that it enables truly borderless payments – making it easier for anyone to send money anywhere in the world. However, it doesn't always do this seamlessly. Bitcoin payments can take several minutes to process, and there are often high transaction fees.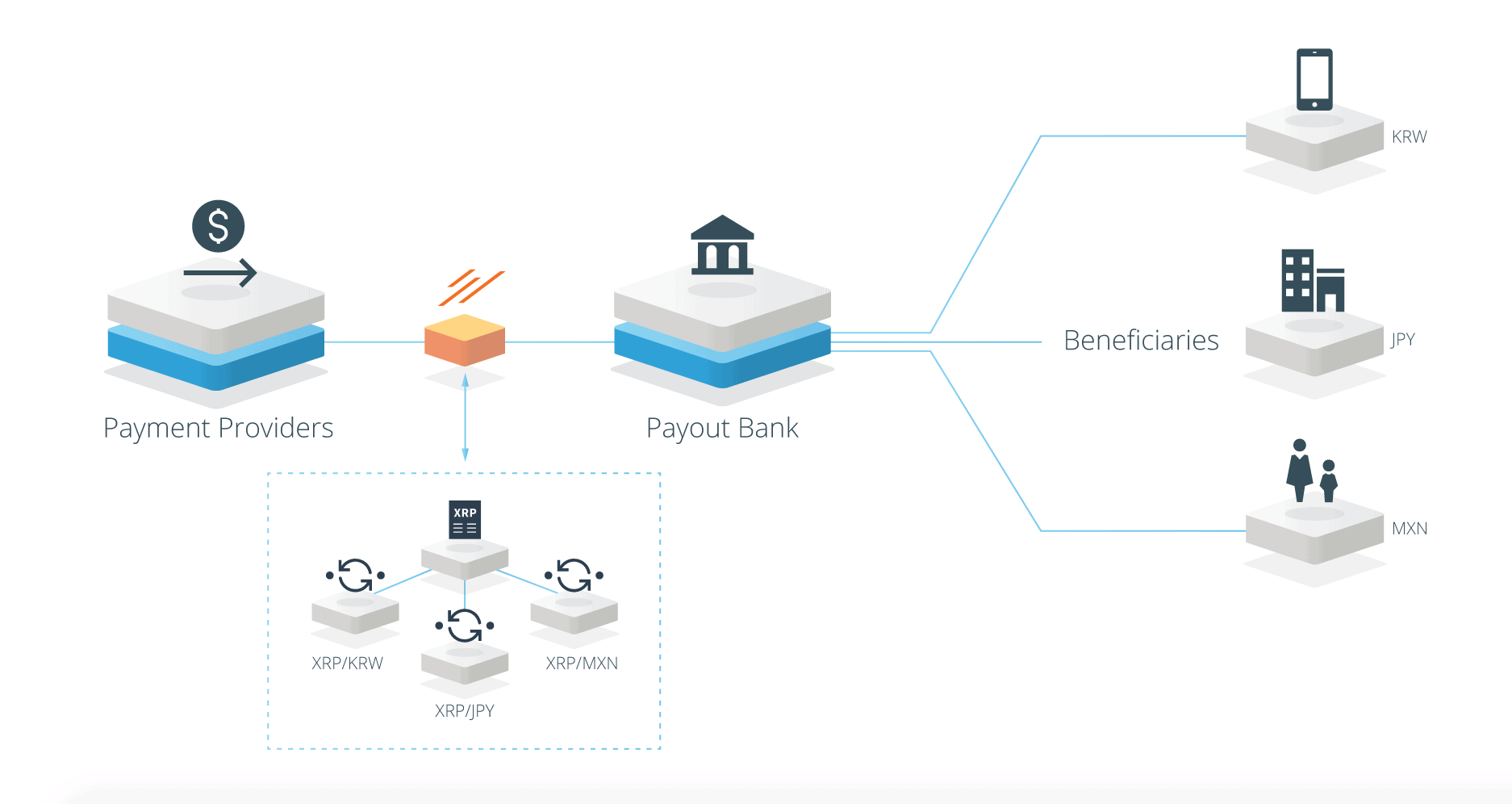 Ripple offers borderless payments but without the high transaction fees or waiting times of Bitcoin. The Ripple blockchain can handle a higher volume of transactions and push them through instantly thanks to its consensus-based verification system. To put Ripple's success in perspective, this cryptocurrency can process 1,500 transactions per second – compared to just 7 transactions per second for Bitcoin and 15 transactions per second for Ethereum.
Integration with the Financial System
Another advantage Ripple has over Bitcoin, Ethereum, and other cryptocurrencies is that major financial institutions use it. Ripple has created a global payment network that includes over 200 banks, credit card companies, and e-payment providers. That makes it easier for them to send money around the world while lowering transaction costs.
While many cryptocurrency enthusiasts look down on Ripple, for this reason, banks and credit card companies are likely to play a role in deciding which digital currencies see widespread use. So, Ripple might not be as decentralized as other blockchain-based cryptocurrencies, but it could be more widely used. Ultimately, that should be the most important thing for XRP investors.
SEC Troubles
One thing that you'll want to note before you buy XRP is that the coin has been in trouble with the US Securities and Exchange Commission (SEC) recently. The SEC alleged that since Ripple is released regularly instead of mined, it should be listed as security. Basically, the SEC thinks that XRP is a stock, not a currency.
As a result, XRP has been delisted from several cryptocurrency exchanges, including Coinbase, the largest crypto exchange in the US. More importantly, that's prevented any new financial companies from signing on to use XRP for payments.
Until this dispute is resolved, Ripple will remain in limbo. That hasn't stopped the XRP price from rising along with other cryptocurrencies in recent months, but it's worth keeping in mind when deciding whether to buy Ripple.
Choosing the Right Broker When Investing in XRP
Today, there are hundreds of options available for people who want to buy XRP online. However, you need to consider which of those is right for you. These factors will help you out:
1. Fees
There's always a financial incentive when crypto is involved. Make sure your broker has acceptable fees for things like deposits, withdrawals, transfers, and trading.
Payment gateways: A good crypto broker will support different payment gateways, allowing you to deposit and withdraw your money however you please.
2. Customer support
If any issues arise, a customer support agent should be accessible and able to offer assistance.
Trading facilities: If you want to trade XRP, then you want a broker that has proper trading facilities like leverage and margin trading.
3. Safety
The safety of your funds is the most important thing when it comes to crypto. Don't compromise on this.
Responsible Investing: An Important Note For XRP Investors
All cryptocurrencies carry risk. The crypto market is admittedly more volatile than most others, and you will need to be very careful as you navigate it. To wit, keep the following tips in mind:
Always research: The market changes at will, and you need to be ready for that. Before investing, research to know when to enter and exit the market. This will give you the confidence you need to proceed.
Choose a strategy: Some people buy and HODL, some people are day traders. Whatever works for you, stick to it and be patient.
Seek expert opinions: Always ask for opinions before investing. You can check on review sites and more to get this. They have experts who monitor the market and give their takes to corroborate their work with your personal research.
Set a target for your investment: Be disciplined to know when you've hit a short or long-term investment goal. Don't get greedy.
XRP Mining: Is It Possible to Mine XRP?
Mining is a system where validators verify transactions in order to release more cryptocurrencies and keep a specific blockchain functional. It serves a dual role, facilitating transactions and providing a framework for introducing a new currency into circulation.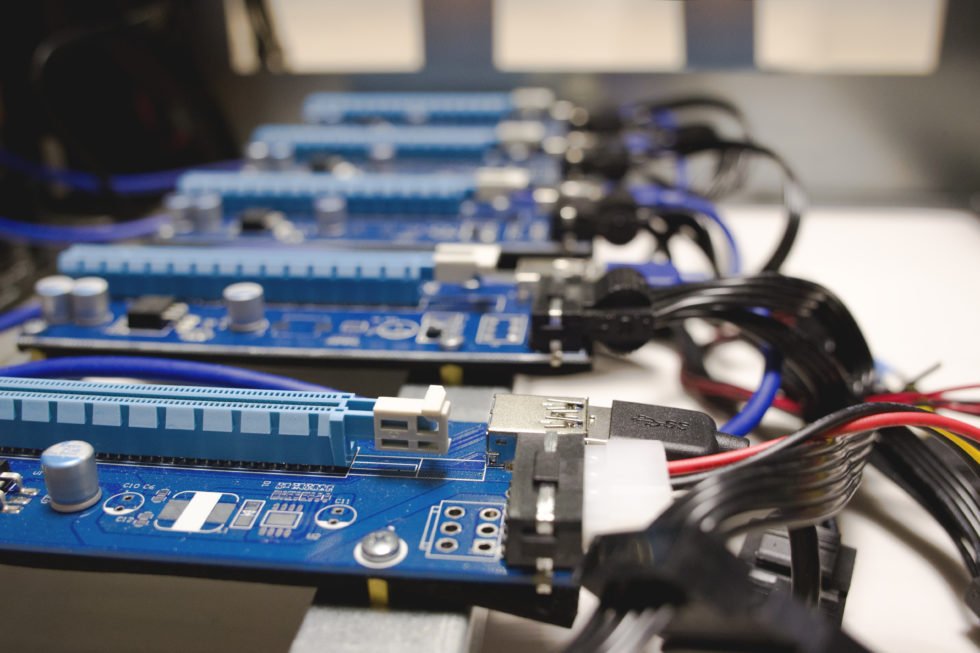 However, XRP operates quite differently. The asset is pre-mined, with the XRP Ledger initially creating 100 billion tokens. Every now and then, some of these tokens are released into circulation.
While it is impossible to mine XRP, you could mine other assets like Bitcoin or Ethereum and exchange them for XRP. However, the process is usually capital intensive as you will need to pay for specialized mining equipment (GPUs and ASICs) and deal with a high electricity cost.
Minimizing Risk in XRP Investment
With so much talk about its volatility, it's important to stay safe when investing in XRP. These tips should help you out:
Keep researching: Remember that investment is a continuous journey. You have to keep researching to know how to react to market trends. Also, check out review sites and their expert predictions.
Use a stop loss: In case of a market downturn, a stop loss will help to minimize your losses. This is very important.
Watch the market: The crypto market turns on a dime. You want to keep checking the news to see what is happening with XRP, so you can make moves when sentiment turns sour.
Diversify Investments: Instead of focusing on just one investment, you should diversify. As the saying goes, do not put all your eggs in one basket. A diversified crypto portfolio refers to investing in different digital assets to reduce the risk factor in case one or more fails to perform.
Avoid FOMO: FOMO means the Fear of Missing Out. This term is popular in the crypto space and refers to the craze people have in rushing to invest in an asset. When people jump into investment only for its fun or because it is trending, then that is FOMO. You do not have to do this. You should carry out your research to determine if the asset is safe to invest in before going ahead.
Ways of Buying XRP
There are several different ways for how to buy XRP. Let's take a look at some of the most popular XRP payment methods.
Buy XRP with PayPal
You can buy Ripple with PayPal by using an exchange like eToro that accepts PayPal payments. Alternatively, you can use PayPal to buy Bitcoin and then use any cryptocurrency exchange to buy Ripple with Bitcoin.
Buy XRP with Credit Card
You can also buy XRP with a credit card. eToro, Capital.com, and Binance all allow you to fund your trading account with a Visa or Mastercard credit card.
Buy XRP with Debit Card
If you want to buy XRP with a debit card or bank transfer, you can do that, too. All of the brokers we highlighted accept Visa or Mastercard debit cards as well as electronic bank transfers.
XRP Price
The XRP price, like the prices of many cryptocurrencies, has been highly volatile over the coin's history.
After trading at a fraction of one cent for many years, Ripple exploded to over $3 between December 2017 and January 2018. This coincided with the 2017-2018 high in Bitcoin and Ethereum, which marked the first time that many investors became interested in cryptocurrencies.
Ripple soon crashed, however, following the same pattern as Bitcoin. For much of 2018, the XRP price was below $0.50 per token, and the coin was valued at just $0.19 at the start of 2020. Despite this, Ripple was the 3rd-most valuable cryptocurrency, after Bitcoin and Ethereum, for much of this period.
When the COVID-19 pandemic hit, XRP initially fell to a multi-year low of less than $0.14 per coin. The price rebounded to $0.30 by August but remained relatively stable for most of the year.
Then, in November 2020, more than doubled in value to $0.65 per coin. However, the bullish momentum was cut short by the SEC's charges that Ripple failed to register XRP as a security. XRP fell to $0.22 per token, only to spring back upwards in February 2021.
After Elon Musk sparked renewed interest in cryptocurrency in April, Ripple shot upwards to $1.81 per coin. XRP started 2022 a price of $0.83.
XRP Price Prediction
It's difficult to say with any certainty where the price of XRP is headed next. Although the recent jump in Ripple's price is encouraging, investors had seen this same price action before in December 2017. That time, the price of Ripple was twice as high, and the enthusiasm was followed by a three-year period of bearish activity.
While history could repeat itself, it won't necessarily. The price of XRP would almost certainly be buoyed if Ripple can settle its argument with the SEC since that would allow more financial institutions to start using Ripple for international payments. In the meantime, the currency is in limbo – it cannot attract new financial firms and it's unclear if it will face further regulatory action in the US.
For now, it looks as though the XRP price will continue to experience volatility. The coin has experienced swings of nearly 40% from one day to the next in recent weeks, and that pattern is likely to remain.
Investing in XRP vs Trading XRP
Ripple is suitable for both trading and investing, although both carry a significant amount of risk.
For long-term investors looking to buy Ripple, a clear bull case is to be made for the coin. Financial institutions are adopting it over Bitcoin and Ethereum, which can pave the way for widespread adoption. Even if XRP becomes a coin primarily used by financial institutions for international payments, that would be an enormous win for Ripple investors.
On the other hand, the SEC's regulatory action against Ripple poses an existential threat to the coin's adoption. If you believe that XRP can prevail over the SEC, now could be a good time to invest. However, if you think that the SEC could force changes to the way the Ripple blockchain is structured, then it may be best to wait.
The current volatility also presents a lot of opportunities for trading XRP. The coin's wild price swings mean that successful day trades can earn upwards of 20% in a single position. However, be careful to protect your downside. The same volatility means that it's possible to lose a significant amount if a Ripple trade goes against you.
Best XRP Wallet
One key aspect of how to buy XRP stock is setting up an XRP wallet. A Ripple wallet allows you to store XRP tokens safely – you can think of your wallet as a bank account for Ripple.
In our opinion, the best XRP wallet is the eToro cryptocurrency wallet, which is available for iOS and Android devices. This wallet holds not just XRP, but more than 150 of the most popular cryptocurrencies. It's highly secure and allows you to easily access your coins using your eToro login. Best of all, you can instantly exchange between XRP and other top cryptocurrencies within your wallet using eToro's exchange.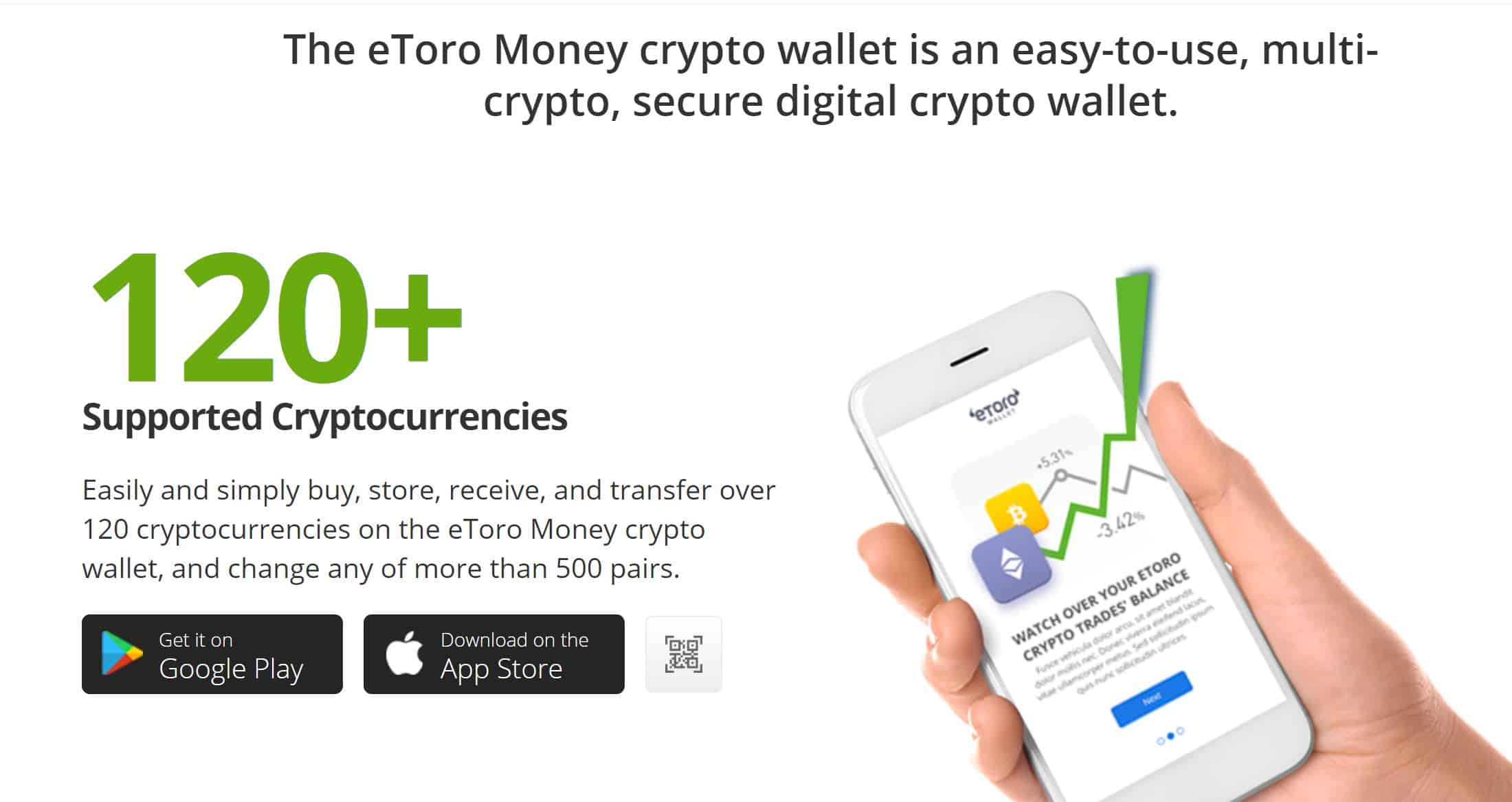 If you want more advanced wallet features, consider the Binance Trust wallet. This wallet supports more than 500 cryptocurrencies and interfaces with BinanceDEX, a decentralized exchange, to make switching between tokens as simple as possible. The Binance Trust wallet also includes a decentralized finance (DeFi) marketplace. So, you'll find apps to earn interest on your cryptocurrency or stake tokens to a blockchain.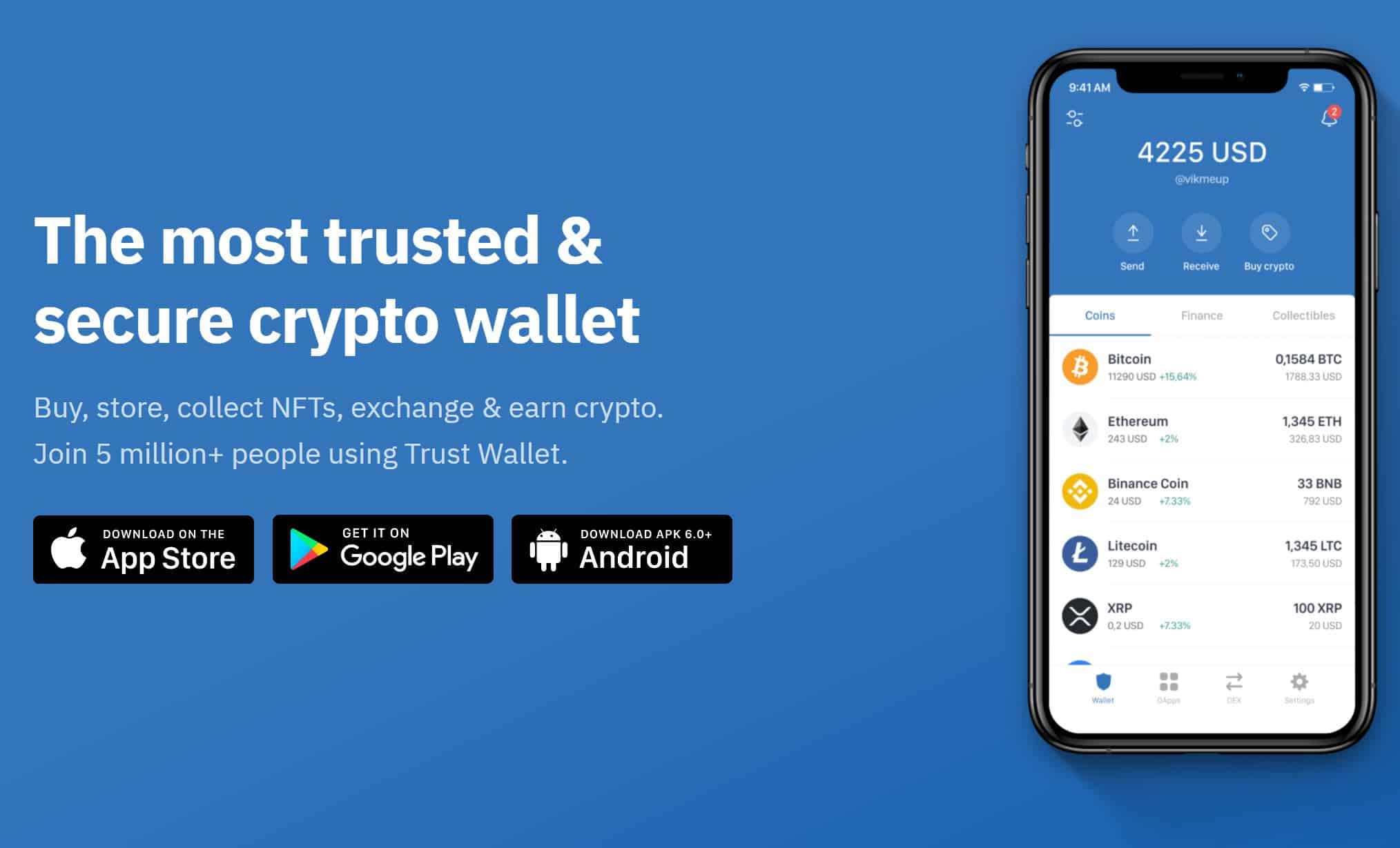 Other popular XRP wallets include Exodus and Mycelium. These wallets are designed to be beginner-friendly, so they're a good option if you're just looking for somewhere secure to put your cryptocurrency. Another plus to these wallets is that they're compatible with hardware wallets, which provide even stronger security for your coins.
XRP Reddit – Keep Up to Date with XRP News
One of the best ways to stay on top of the XRP market is to follow the XRP Reddit group. This online message board is a hub for Ripple investors and one of the first places that breaking XRP news is shared. If you're interested in trading or investing in XRP, the XRP Reddit group is worth watching.
XRP vs. Other Cryptocurrencies
XRP vs. Bitcoin
Bitcoin is the most popular cryptocurrency. The asset fills multiple roles, working as an investment option, a base for transactions, and means of payment.
It should be noted that XRP is quite more effective than Bitcoin when it comes to payments and transactions. But, Bitcoin's greater popularity means that most businesses would prefer to have it than XRP.
XRP vs. Ether
Ether is the second most valuable cryptocurrency. Like XRP, Ether's value is primarily tied to something- the adoption of the Ethereum blockchain. With sub-industries like decentralized finance (DeFi) and non-fungible tokens (NFTs) using the Ethereum blockchain, Ether is in a pretty strong place.
XRP vs. Litecoin
Litecoin is also a payment-focused cryptocurrency. It was developed to be the "lite" version of Bitcoin, focusing on payment efficiency and transaction speed.
Mostly, however, Litecoin functions as a speculative investment like many other cryptocurrencies. XRP remains a superior tool for transfers.
XRP vs. Libra
Libra is the stablecoin project developed by social media giant Facebook. The company announced the asset in June 2019, and it planned to launch the asset in June 2020.
So far as of 2022, Libra is yet to be launched, nor its proposed rebranding Diem.
Regulators worldwide have been concerned about its implications on financial stability and Facebook's poor record on data privacy. Facebook stock lost $250 billion in value in February 2022.
Ripple News – Latest Updates in February 2023
Ripple files a new motion to compel the SEC to hand over documents
XRP holders to receive Spark (FLR) token airdrop in March
Ripple shares sell out, in high demand amid optimism surrounding XRP Lawsuit – Finance Feeds
XRP could explode to $1, bulls hopeful over SEC vs Ripple case – FXStreet
Rallies on the horizon for XRP, Bitcoin – Daily Mail
The XRP price opened January 2023 at $0.33, based on the Binance XRP / USDT monthly chart.
The XRP 2022 yearly open was $0.83, and the 2021 yearly open was $0.22.  So the return on investment (ROI) of holding XRP in 2021 was almost 400%, however 2022 holders lost 60% – XRP is a volatile asset.
Many crypto analysts predict XRP will recover and set new high in the next crypto bull run – predicted to take place around 2023 – 2024.
Conclusion – eToro – Best Crypto Broker to Buy XRP
XRP is one of the most popular cryptocurrencies in the world. In addition to being used by individual cryptocurrency investors, this digital currency is used by over 200 financial institutions to facilitate international payments.
Although an SEC investigation cast a cloud over Ripple, the latest news updates appear to suggest that will be resolved in the favor of XRP bulls. XRP could potentially become one of the leading tokens for blockchain-based payments in the future if that FUD passes.
Now that you know how to buy XRP and where to buy XRP, click the link below to create an eToro account and get started investing in XRP.
eToro – Our Recommended Crypto Platform
ASIC, CySEC and FCA regulated – 20 Million Users Worldwide
Buy with Bank transfer, Credit card, Neteller, Paypal, Skrill, Sofort
Free Demo Account, Social Trading Community
Free Secure Wallet – Unlosable Private Key
Staking Rewards for holding ETH, ADA or TRX
Copytrade Winning Crypto Traders – 83.7% Average Yearly Profit
68% of retail investor accounts lose money when trading CFDs with this provider.
FAQs on Buying XRP
Should I buy XRP?
XRP is a highly volatile cryptocurrency, so it should be considered a high-risk investment. That said, the coin has the potential to be one of the main cryptocurrencies used for international payments.
Where can I buy XRP?
You can buy XRP at a cryptocurrency exchange like eToro or Binance. You can also speculate on the price of XRP with CFDs using a trading platform like Capital.com.
What is XRP worth?
As of early 2022, a single XRP token is priced at just under $0.8. The entire Ripple project has a market cap of $36 billion.
What is XRP stock?
XRP is a cryptocurrency, much like Bitcoin. There is no XRP stock. That said, the US Securities and Exchange Commission has alleged that XRP is a stock and not a currency. The case remains unresolved.
What is Ripple Labs?
Ripple Labs is a San Francisco-based company that developed Ripple in 2012. Today, Ripple Labs manages the Ripple blockchain and coordinates a network of financial institutions that use XRP for international payments.
Is Ripple a good investment?
While the financial market is unpredictable, Ripple is still a good investment opportunity. The continuous rate at which financial institutions are adopting Ripple means it is headed for growth. Ripple also has a chance of prevailing in the US Securities and Exchange Commission lawsuit. Although we think XRP is a good investment overall, investors still need to weigh the pros and cons before going in.
Why is Ripple Cryptocurrency so cheap?
There have been some reasons why Ripple's price is lower compared to other major cryptocurrencies. One of them is Ripple's pending lawsuit with the US SEC. The case had caused many exchanges to delist XRP, and this caused the price to drop by over 50%. Since the SEC filing in December, XRP has also shed a lot of weight.
Is XRP a good investment in 2022?
Given its low price and increasingly mainstream adoption, XRP is a good investment. It has a potential for massive gains in the future if its wins its SEC lawsuit, which some predict will happen in 2022.
Can you still buy XRP on Coinbase?
Coinbase is one of the exchanges that delisted XRP due to the ongoing SEC lawsuit. Therefore, you cannot buy XRP directly from Coinbase until the exchange relists the token. Alternatively, you can purchase XRP from regulated platforms like eToro.
What will XRP be worth in 2030?
Analysts and crypto enthusiasts have made several predictions of what XRP would be worth in years from now, but only a few forecasts include the year 2030. One of the few predictions that did not stop in 2025 is Trading Education. According to this website, XRP would trade at $22.90 by 2030.
Is XRP a good Cryptocurrency?
XRP is a highly volatile token and should be considered a high-risk investment. However, the coin has the potential to be one of the main cryptocurrencies used for international payments.