LUNA 2.0 Price Today Jumps 97 Percent Ahead Of Binance Listing Know Good Time To Invest Cryptocurrency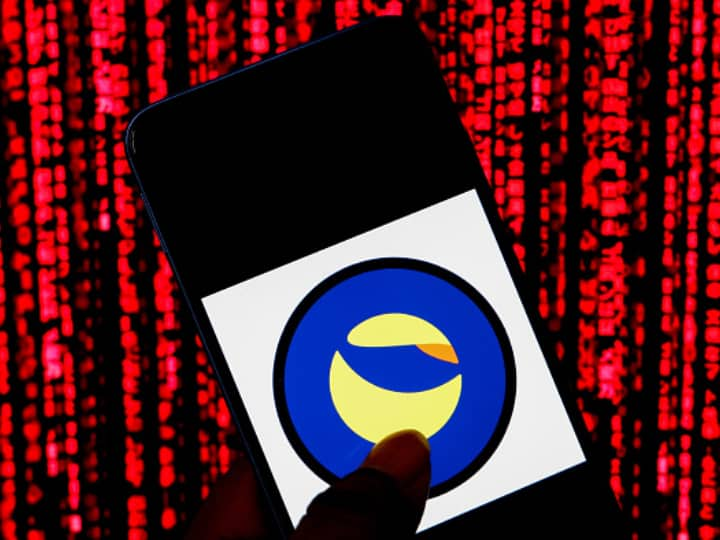 LUNA 2.0, the replacement coin devised by Terra founder Do Kwon as part of the cryptocurrency's revival plan, made its debut on May 27. While LUNA investors hoped the new coin would help the crypto recover from its unprecedented plunge earlier in May, it appears that LUNA 2.0 could be more volatile than expected. Within a couple of days, LUNA 2.0 dipped nearly 80 percent below its debut price of $17.80. However, investors did help LUNA 2.0 recover from its floor price on Monday, registering a gain of 97 percent just hours before it made its debut on Binance, the world's largest crypto exchange. So, does this indicate that LUNA 2.0 could prove to be a good investment opportunity? Read on to find out.
LUNA 2.0 price today
LUNA price stood at $6.31 at the time of writing, as per CoinMarketCap data.
LUNA 2.0 price movement so far
As mentioned earlier, LUNA 2.0 made its debut at $17.80. As per CoinMarketCap, the price climbed up to $19.53 on May 28. However, within a period of two days, LUNA price plunged to $5.45. On Monday, LUNA investors helped the cryptocurrency's price peak at $11.97 on Monday, right before its Binance listing.
At the time of writing, as per CoinMarketCap data, LUNA price saw a dip of 24.86 percent in the last 24 hours.
ALSO ON ABP LIVE: LUNA 2.0: Everything You Need To Kno
LUNA 2.0 Binance listing details
Binance listed the new LUNA token under its Innovation Zone, where the exchange collates cryptocurrencies that "pose a higher risk than other tokens." This is the platform's way of letting customers know to be extra cautious when investing in certain tokens.
LUNA 2.0: Why did LUNA crash? What did Do Kwon's revival plan entail?
Previously, LUNA was directly linked to the TerraUSD (UST) stablecoin. Since UST got de-pegged and went below the US dollar value in early May, LUNA lost nearly all its value, trading at 97 percent below its all-time peak of $118, as seen in April.
After the crash, the Terra Life Foundation Guard deployed resources of around $1.5 billion to help stabilize LUNA. However, it failed to achieve its goal and hence, Revival Plan 2 was announced by Kwon.
ALSO ON ABP LIVE: LUNA Investor Arrested For Knocking On Terra Founder Do Kwon's Door After Losing Millions: Report
As per the plan, the current Terra blockchain was "forked" into a new one, without the UST stablecoin mechanism as before. While the older blockchain is called Terra Classic (LUNC), the new blockchain is called Terra (LUNA) to avoid confusion among investors.
The new LUNA token will be airdropped for those who stake their existing LUNC tokens, residual USTs, and other essential tokens on the LUNC ecosystem. Several leading crypto exchanges, including the likes of CoinSwitch Kuber and Binance, said that they needed more time to prepare for the LUNA 2.0 airdrop, primarily to ensure a smooth and safe experience for all users.
LUNA 2.0: Is it a good time to invest?
Finally, for new investors, it all boils down to one simple question: Is the new LUNA token a good investment option?
Given the knee-jerk reaction LUNA 2.0 received upon its debut and the extremely volatile price movements over the last few days, investors are advised by experts to "research well" before taking a call.
"The price might see volatility while airdropping the replacement coins to the affected user wallets," Edul Patel, CEO and Co-Founder of global crypto investment platform Mudrex, told ABP Live. "So, it is suggested that investors should carefully do their research well before putting a step ahead."
ALSO ON ABP LIVE: Young Investors In Panic Mode After TerraUSD, LUNA Plunge
Sathvik Vishwanath, the CEO and Co-Founder of Indian crypto exchange Unocoin, told ABP Live that he believes LUNA 2.0's decentralized structure makes it a "better prospect." "LUNA 2.0 is trying to fix what went wrong in the earlier version — the governance. Given the new LUNA 2.0's governance is decentralized and achieved through voting, it can give a lot better prospect as compared to its predecessor. This would still be experimental though."
So, as advisable in the case of other cryptocurrencies as well, investors should put in thorough research and study the price movements carefully before investing in volatile cryptos such as LUNA.