Chinese blockchain giant, NEO, has offered the next generation of blockchain talent free tickets to Seattle DevCon, ahead of their much-anticipated NEO 3.0 announcement

Erik Zhang, the founder of NEO and the original core developer, is promising to reveal more details about the upgrade to the smart economy platform, most notably to make it ready for large-scale commercial use. Promising that details of its much vaunted 3.0 upgrade will be announced at February's second NEO DevCon in Seattle on February 16th-17th.
It's expected that the upgrade to NEO 3.0 will bring faster transaction speeds, greater stability and expanded application programming interfaces for smart contracts. This is the biggest upgrade since NEO launched its mainnet in October 2016, and the crypto space waits with bated breath.
The flagship event will be held at the Hyatt Regency Hotel, Seattle, and will feature NEO's founders Da Hongfei and Erik Zhang, plus prominent speakers from the world of blockchain, including Drew Gude, Managing Director of Microsoft Digital, and Miha Kralj, Managing Director of the world's largest consulting company Accenture and Daniel Haudenschild, CEO of Swisscom Blockchain.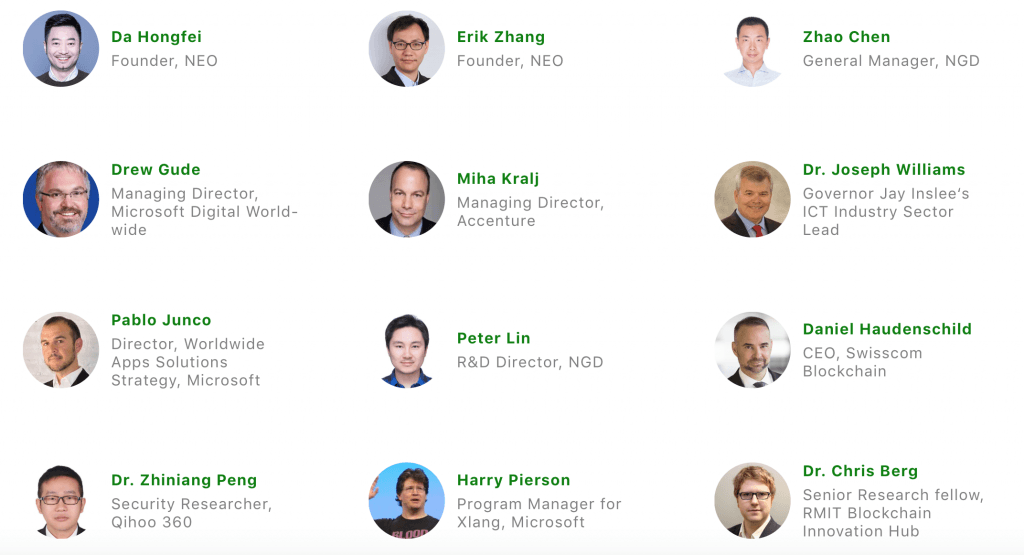 Speakers of Neo Devcon 2019 in Seattle
Seattle is a hotbed of tech innovation with students from the city's colleges and universities primed to become some of the most sought after developers in the industry. NEO's flagship event promises to give students valuable experience of the latest developments in blockchain technology.
The move is part of NEO's strategy to encourage promising new coders and computer science students to its developer-friendly blockchain platform. NEO will also host a developer workshop at the event to introduce coders to NEO's smart economy platform. It will guide developers through how to set up a NEO development environment, design a smart contract, deploy it to the blockchain, and interface with a smart contract. Handing them the skills required to start building their own dApps on the NEO Platform.
NEO is targeting the development of blockchain games and decentralized apps (dApps), and at DevCon, teams who are already building on NEO will give an update on their latest work.
A range of ecosystem projects such as Moonlight, Nash, Guardian Circle, and Bridge Protocol will share insights on the progress of their dApps, as well as BlaCat, which has recently attracted blockchain-based game Imperial Thrones to NEO.
If you are feeling lucky and are a young student or developer who would love a free ticket, more details can be found here. The developer workshop is expected to be in high demand so if you would like to reserve a place please RSVP to NEO on devcon@neo.org
For further details visit: devcon.neo.org