– Advertisement –
Ripple continues hiring despite the ongoing bear market.
Leading blockchain company Ripple has posted two job openings for its Toronto office. According to an announcement today, the Silicon Valley blockchain company wants to hire a Senior Director of Engineering and a Senior Staff Software Engineer.
Ripple described the vacancy as the job of a lifetime. Per the announcement, the engineers will contribute immensely to the firm's effort to develop scalable and robust solutions for its growing clients.
The job of a lifetime is calling!
We're hiring #engineers to help us build robust, scalable, innovative #crypto solutions to deliver best-in-class solutions for our customers.
☑️Senior Director, Engineering
☑️Senior Staff Software Engineer
Apply Now: https://t.co/0Jox414Bnh
— Ripple (@Ripple) December 6, 2022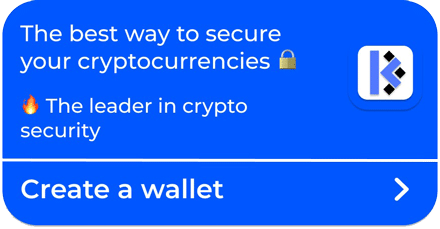 According to Ripple's job opening website, both positions are available at the company's office in Toronto, Ontario, Canada.
Senior Director, Engineering (Liquidity)
Ripple's new hire for the Senior Director in Engineering role will lead the company's teams to deliver optimal liquidity for customers in a scalable, robust, and cost-effective manner.
"You will mentor, lead and grow a team of Applied Scientists, Engineers, and Technical Program Managers building our liquidity and trading platforms that power Ripple's payments and crypto liquidity products," Ripple stated.
The new hire will provide scientific and technical leadership for Ripple's forecasting, planning, routing, risk management, etc.
Senior Staff Software Engineer, Liquidity
Ripple noted that the ideal candidate for the position must have experience building high-performance, data-intensive trading software. The new hire for this role will deliver reliable and low-latency services for effective decision-making.
"We are looking for a seasoned software engineer to join our team building liquidity services at Ripple. Our liquidity platform and products enable businesses to offer crypto trading services to their end customers and is a key part of Ripple's strategy to simplify access to crypto liquidity for enterprises," the announcement read.
Ripple Best Place To Work
Ripple has not slowed down its hiring efforts even during a severe bear market when most blockchain companies like Coinbase and Gemini announced staff layoffs. In October, Ripple announced a vacancy for a full-stack engineer.
Headquartered in San Francisco, Ripple has offices in different cities, including Toronto, Singapore, and New York. InJune, Ripple announced Plans to hire 50 engineers for its Toronto office.
It is noteworthy that the development comes days after Ripple was recognized as the fourth-best workplace for parents in 2022.
95% of Ripple's employees indicated in a survey in Oct that Ripple is the best place to work compared to 57% of other US firms.
Fortune Magazine Ranked Ripple Amongst 100 Best Places to Work in August.
– Advertisement –