Introduction:
Everyone loves money, right? We all adore money, and the word is used in a variety of contexts. Consumers value experience highly and find it to be vital. Who wouldn't want a clear path to greater payments? Of course we all do!
Ripple CEO Brad Garlinghouse (Image source: Ripple)
Ripple has a network for currency exchange, remittance, and the RTGS system. It enables its users to immediately transfer money to any location on Earth. Ripple is a payment platform that many financial institutions use to offer their clients positive payment experiences.
About Ripple:
A blockchain-powered technology startup called Ripple offers the most effective ways to transmit money around the world. Their goal is to create the Internet of Value, which will allow people to exchange value globally just as they do information.
Users of the Ripple payment system enjoy a seamless transactional process. With the use of blockchain, it is utilized to move money globally. It makes it possible for banks and financial organizations to send money directly over the world.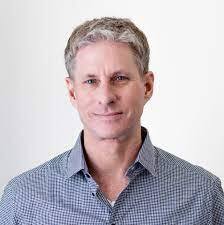 Ripple co-founder Chris Larsen (Image source: Bitcoinist)
In order to find new applications for XRP, the cryptocurrency created by payments business Ripple, which is presently the third-largest digital token by total market cap behind bitcoin and Ethereum, Ripple says it aims to invest in startups and technological firms.
After the cryptocurrency market rallied in December and January, which saw bitcoin reach almost $20,000 per coin, the value of XRP skyrocketed. Prior to a market crisis in January, when prices for all of XRP fell sharply, their total value was over $128 billion. XRP has a market cap of about $30 billion today, yet despite being advertised as a tool for banks but primarily attracting cross-border payment businesses as clients, Ripple has come under fire for the cryptocurrency's apparent lack of utility.
On the sidelines of Money2020 in Singapore, Ripple CEO Brad Garlinghouse told TechCrunch that while the company is still committed to making its software solutions available to banks, some of which do not use XRP, it is also considering investments in firms that might provide XRP with additional applications.
Not just Ripple is ready to leverage the windfall of a very valuable crypto coin to strengthen its brand or environment. According to sources in the sector, at least a dozen businesses that received money through ICOs are developing investment vehicles that would invest in businesses that might make use of their platform or product.
Ripple Founders & Team:
Chris Larsen is a company leader as well as an angel investor. He is renowned for helping launch innovative companies. In San Francisco, California, in the USA, he was born in 1960. He is American, and he has a $4.6 billion fortune. After graduating from San Francisco State University, he attended Stanford Graduate School of Business to earn an MBA. He is the co-founder and executive chairman of Ripple. Additionally, he served as Prosper Marketplace's co-founder and CEO. He started out as the Chairman and Co-Founder of Eloan.
Ripple History:
After developing a Vancouver-based local exchange trading system, Ryan Fugger came up with the idea for Ripple in 2004. The goal was to develop a decentralized financial system that would enable people and groups to issue their own currency. Later, Fugger created RipplePay.com, the initial version of this technology. In parallel, Jed McCaleb started working on a digital currency system in May 2011 that relied on network consensus to verify transactions rather than Bitcoin's mining algorithm.
Jed McCaleb hired Chris Larsen in August 2012, and the two of them approached Ryan Fugger with their proposal for a digital currency. Fugger turned over the reins following conversations with McCaleb other stalwarts of the Ripple community. OpenCoin is a company that Chris Larsen and Jed McCaleb co-founded in September 2012.
The ripple protocol (RTXP) and the ripple payment and exchange network were created by OpenCoin. OpenCoin revealed it had closed an angel round of funding with multiple venture capital firms on April 11, 2013. In an effort to make virtual currencies more accessible to regular users and popularize them, OpenCoin purchased SimpleHoney in the same month. OpenCoin officially changed its name to Ripple Labs, Inc. on September 26, 2013.
The Financial Crimes Enforcement Network (FinCEN) of the US Treasury issued Ripple a civil money penalty of US$700,000 (equivalent to $800,239 in 2021) on May 5, 2015, for "willful violation of the Bank Secrecy Act by working as a money services business without registering with FinCEN." The company changed its name from Ripple Labs to Ripple on October 6, 2015.
The US Securities and Exchange Commission accused Ripple and two of its executives of breaking iinvestor protection rules on December 22, 2020. Using the phrase "wholly inappropriate overreach," Judge Sarah Netburn approved a motion from Garlinghouse and Larsen in April 2021 to dismiss the SEC's subpoenas for access to eight years' worth of banking records. The defendants have previously consented to provide all information about XRP transactional data.
Ripple Name & Logo: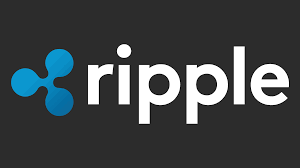 Ripple name & logo
Ripple Highlights:
| | |
| --- | --- |
| company name | Ripple |
| founders | Chris Larsen [CEO – Brad Garlinghouse] |
| started at | 2012 |
| competitors | Bitcoin Dogecoin Litecoin |
| site | https://ripple.com/ |
| revenue | $1,254.54 million |
| Country | USA |
| Customer care email | – |
| Customer care contact details | -(415) 213-4838 |
| Company Valuation | – $15,000M |
| Industry | Cryptocurrency and FinTech |
| headquarters | San Francisco, California, US |
Ripple highlight
Ripple Revenue:
Between Q4 2016 and Q2 2020, it sold XRP worth $1,254.54 million to a mix of institutional and retail investors, according to its own records.
Ripple Funding & Investors:
Ripple has raised a total amount of $293.8 million in funding. Ripple is funded by 36 investors. It has got 5 lead investors. Adam Morley is the recent investor.
| | | | |
| --- | --- | --- | --- |
| date | transaction name | Money Raised | Lead Investor |
| April 3, 2020 | Secondary Market | – | – |
| December 20, 2019 | Series C | $200 million | Tetragon Financial Group Limited |
| May 12, 2017 | Corporate round | $200,000 | – |
| April 30, 2017 | Secondary Market | – | – |
| September 15, 2016 | Series B | $55 million | SBI investment |
| September 15, 2016 | Secondary Market | – | – |
| October 6, 2015 | Series A | $4 million | Moore Capital |
| May 19, 2015 | Series A | $28 million | IDG Capital |
| November 12, 2013 | Seed Round | $3.5 million | Core Innovation Capital |
| May 14, 2013 | Seed Round | $1.4 million | – |
Ripple Funding & Investors:
Ripple Business model:
For its users, Ripple offers a carefree platform for international payments. It enables banks, corporations, and payment service providers to move money internationally.
Ripple Key Activities
Network development
marketing
software development
customer support
Human Resources
sales support
Blockchain Protocol Development
Ripple Key Resources
Ripple ecosystem
Venture backed startup
Ripple Payment Protocol
Ripple Customer Segments
corporate
banks
payment providers
A private corporation, Ripple. Companies like Ripple use venture capital and institutional investors to raise money. Skilled services are the foundation of the revenue model. A rapid transfer between the two parties is intended by the protocol. Software licensing, collaborations with technology integrators, software integration, and technical support are all ways that Ripple generates revenue.
Services offered through Ripple:
Cross Border Payments.
Crypto Liquidity.
Central Bank Digital Currency.
Ripple Awards & Recognition:
Ripple Effect won the 2019 AMEX Business Excellence Awards for Woman Contractor of the Year.
The Ripple-funded program's XRPL Grant winner is San Francisco-based fintech Decacorn.
Ripple Competitors:
The top competitors of the company are Bitcoin.com, Dogecoin and Litecoin.
One of Ripple's main competitors is Bitcoin.com. Frigate Bay, St. Kitts, serves as the company's headquarters. 2008 saw its founding. In the transaction services sector, it functions.
One of the main rivals of Ripple is Dogecoin. In 2013, it was founded. Frostviken, Jämtlande Iän, is where the private company's headquarters are located. It operates in the world of online software.
Litecoin is Ripple's third-biggest rival. It was established in 2011 and has its main office in San Francisco, California, USA. It works in the field of Internet software.
Ripple Latest news:
The CEO of Ripple emphasized that because payments take a few seconds to complete, a sale wouldn't be directly impacted by the ups and downs of the cryptocurrency market. The reason why banks aren't using XRP is still a mystery. Garlinghouse thinks change will occur, but it will take time.
He compared the growth of VoIP, which, according to him, current AT&T chairman Randall Stephenson originally predicted would never catch on (he previously established VoIP business DialPad, which was bought out by Yahoo). Today, it is accepted practice.
Ripple Future plans:
They expect the coin to keep on slowly and steadily increasing in value up until 2029, when, according to the website, Ripple price is going to explode.
Some FAQs About Ripple:
What is RippleNet?
Customers may easily enter new markets, broaden their service offerings, and offer the finest customer experience in today's global payments thanks to RippleNet. Customers may utilize the greatest blockchain technology for international payments with only one connection, with payout options in over 40 different currencies.
What is the difference between Ripple and XRP?
Ripple is a technology company that provides the most efficient solutions for sending money globally through a robust, global payments network, RippleNet.
XRP is a digital asset independent of Ripple, and the XRP Ledger is the open-source technology behind it. The XRP Ledger was created independently from Ripple and thus, Ripple does not control or own it.
Who is the Founder of Ripple cryptocurrency?
Chris Larsen is an angel investor and a business executive. He is the Executive Chairman and Co-Founder at Ripple.
Who is the CEO of Ripple Network?
Brad Garlinghouse is the CEO of Ripple Network.
What does Ripple provide to its users?
Ripple provides a carefree global payments platform to its users. It connects payment providers, corporates and banks to send money globally.
What is XRP? How do I trade XRP?
XRP is a decentralised, open-source digital currency designed for payments. XRP is traded on more than 100 markets and exchanges for digital assets globally. Please contact the exchange directly if you've already traded XRP and have a query regarding your trade. You can perform a search for exchanges on your web browser if you're looking to trade XRP there.
Conclusion:
Cryptocurrency is generating new value and, along with it, new efficiencies, capabilities, and industries. Ripple's enterprise-grade solutions outperform conventional financial services in terms of speed, transparency, and cost by utilizing crypto and blockchain technology that has been tested and refined over a decade. These services help our clients source cryptocurrency, enable rapid payments, empower their treasuries, engage new audiences, reduce capital requirements, and generate new revenue.
The only corporate blockchain business with products now in use in commerce is Ripple. Over 300 financial institutions from 40 nations and six continents are a part of their global payments network, RippleNet. To enhance the way in which money is moved around the world, they cooperate with regulators, governments, and central banks rather than working against them.