Want to get started investing in Shiba Inu? U.S residents only can get a free $5 in SHIB tokens by opening an account with eToro!
Disclosure: eToro USA LLC; Investments are subject to market risk, including the possible loss of principal.
No one could have expected the incredible success of Shiba Inu this year. Except for maybe the trader who turned an $8,000 investment into $5.6 billion in the matter of 400 days with Shiba Inu. Unfortunately, it's assumed the trader lost access to his crypto wallet, as this $5.6 billion of funds have not been touched since the original investment. The rise of meme coins was mostly led by the incredibly popular Dogecoin, and Shiba Inu seems to have mostly ridden in on its coattails. Despite lower volume than other DEX protocols such as Uniswap and Sushi, ShibaSwap's SHIB token has seen the biggest gains so far this "Uptober". Recently, Shiba Inu has passed Uniswap in market cap, and currently is in the top 10 most valuable cryptocurrencies.
 While already up 300% in the first 5 days of the month, SHIB may still have some room to grow. But, what are the risks?
What is Shiba Inu?
Shiba Inu shares the same mascot as Dogecoin, a cute Shiba Inu dog. Both cryptocurrencies have an enormous circulating supply, but SHIB has a far larger supply, causing the per token price to be much lower than the price of DOGE. Since Shiba Inu is built on Ethereum's blockchain, it has more use cases than Dogecoin, which is merge-mined with Litecoin.
ShibaSwap is a run-of-the-mill decentralized application with a focus on liquidity pool staking. Users deposit (stake) their tokens into the platform to earn interest and fees from other users swapping tokens on the site. You can stake Shiba Inu, Bone and Leash by themselves or with other popular tokens in liquidity pools. 
The platform displays relatively high-interest rate estimates for each of their liquidity pools, but most of the pools have at least one extremely volatile crypto in them. Anyone who deposits cryptos into liquidity pools with volatile assets is severely exposed to impermanent loss, one of the most confusing ways to lose cryptocurrency. In essence, impermanent loss demonstrates the difference in value the depositor would have ended up with if they had simply held the assets instead of depositing them into a liquidity pool.
Shiba Inu exploded into the popular consciousness through a few major events and its connection with Dogecoin. When Dogecoin is mentioned in a tweet by a famous celebrity, namely Elon Musk, the price of Doge and Shiba often increases dramatically. Also, Vitalik Buterin, the popular visionary and co-creator of Ethereum, helped the token build the hype that drives its price. Buterin was given 50% of the Shiba max supply, partially as a joke and partially hoping he wouldn't sell or move them in order to take them out of circulation. Instead, he sent about $1 billion worth of Shiba to the India Covid Relief Fund when they needed help the most. This gift drove a massive amount of hype and interest which helped the token explode in price.
Shiba Inu Market Position
Shiba Inu has recently hit new all-time highs above $0.00007 per token, surpassing Dogecoin's market cap. The project's market cap is over $40 billion, ranking it in the top ten most valuable cryptocurrencies. Market cap can be a useful metric to get a grasp on the possible future of a crypto. A crypto with a small market cap will require less inflow of capital for the asset to increase in price. At the end of the day, per token price is meaningless; a project can issue as many tokens as it decides (in Shiba Inu's case, hundreds of trillions).
Wallet Investor's Bull Case for SHIB
Wallet Investor provides a useful prediction tool powered by artificial intelligence built on a daily basis. The platform forecasts Shiba Inu to drastically increase in price over the course of the next year. It predicts that by September of next year, it will reach about $0.000014, nearly a 100% increase from now. This prediction will not be exactly correct because no one, not even advanced artificial intelligence, can forecast the price of a volatile asset, especially a year out. However, it can still be useful as a tool for reasonable estimates.
As seen by current price action, Shiba Inu has far surpassed Wallet Investor's bull case for Shiba Inu. Cryptocurrency are extremely volatile and extremely hard to predict. If Shiba Inu were to reach a price of $0.0007 per token, the market cap would be greater than Ethereum, making it the 2nd largest cryptocurrency on the market.
David Hsiao Bear Case for SHIB
David Hsiao, the CEO of the popular cryptocurrency magazine, Block Journal, offers a more negative view of Shiba Inu. He points out that the success of Shiba Inu is almost completely because of its association with Dogecoin. Neither crypto offers any innovation in blockchain technology or finance and instead is driven by hype. 
Hsiao's case illustrates the risks of purchasing Shiba Inu or even Dogecoin well. Eventually, the hype won't be able to convince enough investors to purchase the tokens. It's impossible to know when that will happen, however, and it could see massive success before it falters.
Where to Buy Shiba Inu
Shiba Inu is much easier to purchase than it was only a few months ago. It is now listed on many of the best cryptocurrency exchanges including Coinbase, FTX Exchange, Crypto.com and eToro. Before you can purchase Shiba Inu or any other cryptocurrencies you will need to verify your identity. This often entails providing your address, Social Security number and a picture of your driver's license. As soon as your identity is verified, you can start trading Shiba Inu.
get started
securely through eToro's
website
Disclosure: eToro USA LLC; Investments are subject to market risk, including the possible loss of principal.

1 Minute Review
eToro, headquartered in Cyprus, England and Israel, has provided forex products and other CFD derivatives to retail clients since 2007. A major eToro plus is its social trading operations, including OpenBook, which allows new clients to copy trade the platform's best performers. Its social trading features are top notch, but eToro loses points for its lack of tradable currency pairs and underwhelming research and customer service features
Best For
U.S. based cryptocurrency traders
Social and copy traders
Simple user interface
Community engagement and following other traders
Pros
25 cryptocurrencies
Expansive network of social trading features
Large client base for new traders to imitate
Cons
U.S. traders can only buy cryptocurrency
1 Minute Review
Webull, founded in 2017, is a mobile app-based brokerage that features commission-free stock and exchange-traded fund (ETF) trading. It's regulated by the Securities and Exchange Commission (SEC) and the Financial Industry Regulatory Authority (FINRA).
Webull offers active traders technical indicators, economic calendars, ratings from research agencies, margin trading and short-selling. Webull's trading platform is designed for intermediate and experienced traders, although beginning traders can also benefit.
Webull is widely considered one of the best Robinhood alternatives.
Best For
Active traders
Intermediate traders
Pros
No charges to open and maintain an account
No account maintenance fees or software platform fees
Intuitive trading platform with technical and fundamental analysis tools
How Long Will it Take for Shiba Inu to Reach $0.0001?
How high can Shiba Inu go? Many investors in the Shiba Inu community discuss when it will reach $0.01 or even $1, but the question is far from useful. If Shiba reached $0.01 at around the same token supply, its market capitalization would be more than 4 times what Bitcoin's is today. If it reached $1, its market cap would tower over Bitcoin's by 100 times.
A more reasonable goal for Shiba Inu is $0.0001, although it would still be an amazing feat because it would bring it's market cap to well over $60 billion. If it can drive even more hype than it did when it reached its all-time high in May, it's possible for Shiba Inu to continue to increase, especially after the news that Shiba Inu surpassed the market capitalization of DOGE. However, this is by no means a guarantee, and would require a tremendous amount of publicity and capital.
Shiba Inu Price Prediction 2025
The price of Shiba Inu is ridiculously hard to predict 1 year in the future, let alone 4 years. If it continues to gain adoption in the public at large year after year, it could break its all-time high and perhaps reach $0.0005 by 2025. This is an extremely tenuous prediction, but it may be a good estimate of the limits of the token. It won't reach $1 or anything close unless it becomes the largest crypto, or the USD becomes close to worthless. Wallet Investor predicts a similar number, saying it may reach about $0.000048 by September 2025.
Not to FUD –– but the most likely price that Shiba will be at in 2025 in $0. The project offers no real value in the DeFi space, and it's token is largely driven by hype. Investors pump Shiba in hopes to sell to a greater fool, and while huge price appreciation has occurred, it's unlikely a project without a useful project will survive through a multi-year bear market.
Where to Store Shiba Inu Safely
Many beginner investors don't know the risks of storing their cryptocurrencies on trading platforms. Cryptocurrency exchange hacks have lost users hundreds of millions of dollars over the years. Luckily, the exchanges recommended above are extremely secure, but they can't be invulnerable to attacks. 
Personal wallets give you complete control over your cryptocurrencies and most are safer than exchanges. Hardware wallets are the most secure because they don't store your personal information online, but they can be clunky to use. Software wallets are almost always free and are extremely easy to use, although they are less secure than hardware wallets.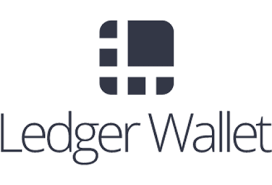 Best Hardware Wallet: Ledger
Ledger is the leading hardware wallet brand in the world. The company produces 2 similar hardware wallets: the Ledger Nano S and Ledger Nano X. The Nano S is the simpler model and is perfect for crypto investors looking for a secure and easy-to-use hardware wallet. The Nano X is even easier to use because it has a larger screen and Bluetooth functionality.
Both devices use the same certified secure chip that randomly generates, encrypts and safely stores your wallet's private key offline. The private key is what lets you access your wallet and no one but you is able to see it, not even Ledger. Both wallets support more than 1,000 different cryptocurrencies including Bitcoin, Ethereum, Dogecoin, Ripple and all ERC-20 tokens (including Shiba Inu).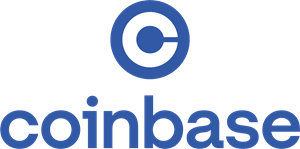 Best software wallet: Coinbase Wallet
Many crypto investors store a majority of their portfolio in a hardware wallet and have a software wallet for day-to-day use. If you plan on using any DeFi platforms like ShibaSwap, you will likely want to use a software wallet. Some platforms let you use hardware wallets, but it's often clunky and slow. 
One of the best software wallets on the market is Coinbase Wallet. It is available as a mobile application on iOS and Android devices. The app supports 1,000s of cryptocurrencies including Bitcoin, Ethereum, Dogecoin, Shiba Inu and all ERC-20 tokens. It has more features than most wallets including a place to store your non-fungible tokens, a trade tab for buying other cryptos, and a DeFi browser.

Bonus:
Shiba Inu almost completely relies on the success of Dogecoin and the hype behind both tokens. If large celebrities start to talk about either publicly, it could mean large price swings. 
Current Crypto Prices
Quarter 4 2021 has proven to be a great quarter for cryptocurrency. Bitcoin and Ethereum recently saw new all-time highs, and dog coins have outperformed the general market immensely. Cryptocurrency markets are constantly open, trading 24 hours a day, 7 days a week. To stay up to date with crypto prices, we recommend using a free crypto portfolio tracker. For real-time cryptocurrency prices, check out our table below.
So, is Shiba Inu a Good Investment?
Shiba Inu has been an amazing investment for anyone who purchased the token before its initial explosion in May. However, it's extremely risky and many people have lost a lot of money investing in Shiba. Remember that Shiba's price relies on hype and popularity, so if it becomes less popular, it will likely be a worse investment.
Benzinga crafted a specific methodology to rank cryptocurrency exchanges and tools. We prioritized platforms based on offerings, pricing and promotions, customer service, mobile app, user experience and benefits, and security. To see a comprehensive breakdown of our methodology, please visit see our Cryptocurrency Methodology page.