Standard Custody & Trust Company Now Supports Solana Custody and Custody Services for Staking | news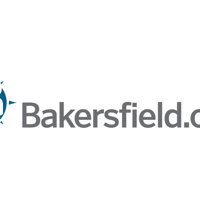 SAN FRANCISCO – (BUSINESS WIRE) – Nov. November 2021–
Standard Custody & Trust Company, LLC, an institutional digital asset custody and settlement platform, today announced support for the secure custody and staking of Solana (SOL) tokens, making it one of the first NYDFS-licensed Qualified Custodians to use the institutional investors the opportunity to interact directly with the Solana network.
The highly secure, regulated and insured custody of Standard Custody gives institutions the opportunity to control separate on-chain accounts and, through a partnership with the staking service provider Figment, a uniquely secure and convenient solution for owning and staking Solana tokens. With the demand for Solana products skyrocketing over the past few months, Standard Custody worked quickly to meet the need for institutional investors seeking exposure and returns from SOL.
"Solana's fast-growing ecosystem is pushing the boundaries of what blockchain can do, and together with the Standard Custody & Trust Company, institutions now have a place to secure and increase the return on their Solana investments," said Lorien Gabel, Figment CEO. "Institutional investing is a tipping point in driving digital asset adoption, and the ability to generate ROI through staking with Solana will open up new avenues for leveraging one of the most exciting blockchains in the industry."
"Solana's meteoric rise in recent months has been the result of its ability to gain significant market share in the NFT and DeFi space, and institutional investors are starting to view SOL with serious interest," said Jack McDonald, CEO of Standard Custody. "In addition to the security of Standard Custody & Trust Company, institutions can hold Solana in custody knowing that their assets are backed by a leading New York City DFS regulated and insured provider. Figment's support expands the institutions' ability to participate in the network through staking, which is vital for both investors and the long-term health of Solana's state-of-the-art network. "
Building on its support for SOL tokens, Standard Custody will soon offer custody and related services for Solana Program Library (SPL) tokens. Solana's unique Proof of History consensus mechanism makes it one of the fastest, most scalable, and most secure blockchains, and an ideal hub for the DeFi and NFT markets.
"With Solana growing 700x in 2021 alone, there has been tremendous institutional interest and adoption within the Solana ecosystem," said Chris McCann, General Partner of Race Capital. "We're very excited to see the Standard Custody & Trust Company natively support Solana, including staking. This is a big step up for the ecosystem and an extremely positive development for everyone involved. "
Please visit standardcustody.com for more information.
About Standard Custody & Trust Co
Standard Custody & Trust Company is an institutional custody, trading and settlement platform for digital assets. Standard was founded and developed by leading technologists and innovators from groundbreaking cryptocurrency and distributed ledger technology companies, combined with traditional capital markets expertise. The platform from Standard, a subsidiary of PolySign, Inc., offers a novel blockchain technology that offers end-to-end encryption and distributed trust protocols for securing secret keys. Standard's integrated escrow trading platform enables investors to buy and sell digital assets directly from custody, eliminating the risk of external transfers and inefficient transactions between different providers. Standard embodies high standards for excellent regulatory and compliance performance and enables financial institutions to leverage their digital asset positions with confidence in world-class security protocols. Please visit standardcustody.com for more information.
About Figment
Figment is one of the world's largest blockchain infrastructure and service providers serving customers worldwide. Co-founders Matt Harrop, Lorien Gabel and Andrew Cronk have over 30 years of successful founding and scaling Internet infrastructure companies. This extensive know-how in infrastructure and security, combined with a passion for decentralized technologies, led to the introduction of Figment in 2018. Figment's mission is to support the adoption, growth, and long-term success of the Web 3 ecosystem. Figment offers staking, middleware and application layer solutions that make it easy for token holders and developers to invest in and build on Web 3 technologies. Figment's physical internet data centers, technical operations, development and management teams are located in North America. See figment.io for more information.
View source version on businesswire.com: https: //www.businesswire.com/news/home/20211110005529/en/
CONTACT: Sofia Coon
coinfund@wachsman.com
KEYWORD: UNITED STATES NORTH AMERICA CALIFORNIA
INDUSTRY KEYWORD: PROFESSIONAL SERVICES DATA MANAGEMENT OTHER PROFESSIONAL SERVICES TECHNOLOGY OTHER TECHNOLOGY SOFTWARE FINANCE
SOURCE: Standard Custody & Trust Company, LLC
Copyright Business Wire 2021.
PUB: 11/10/2021 9:00 AM / DISC: 11/10/2021 9:02 AM
http://www.businesswire.com/news/home/20211110005529/en
Copyright Business Wire 2021.